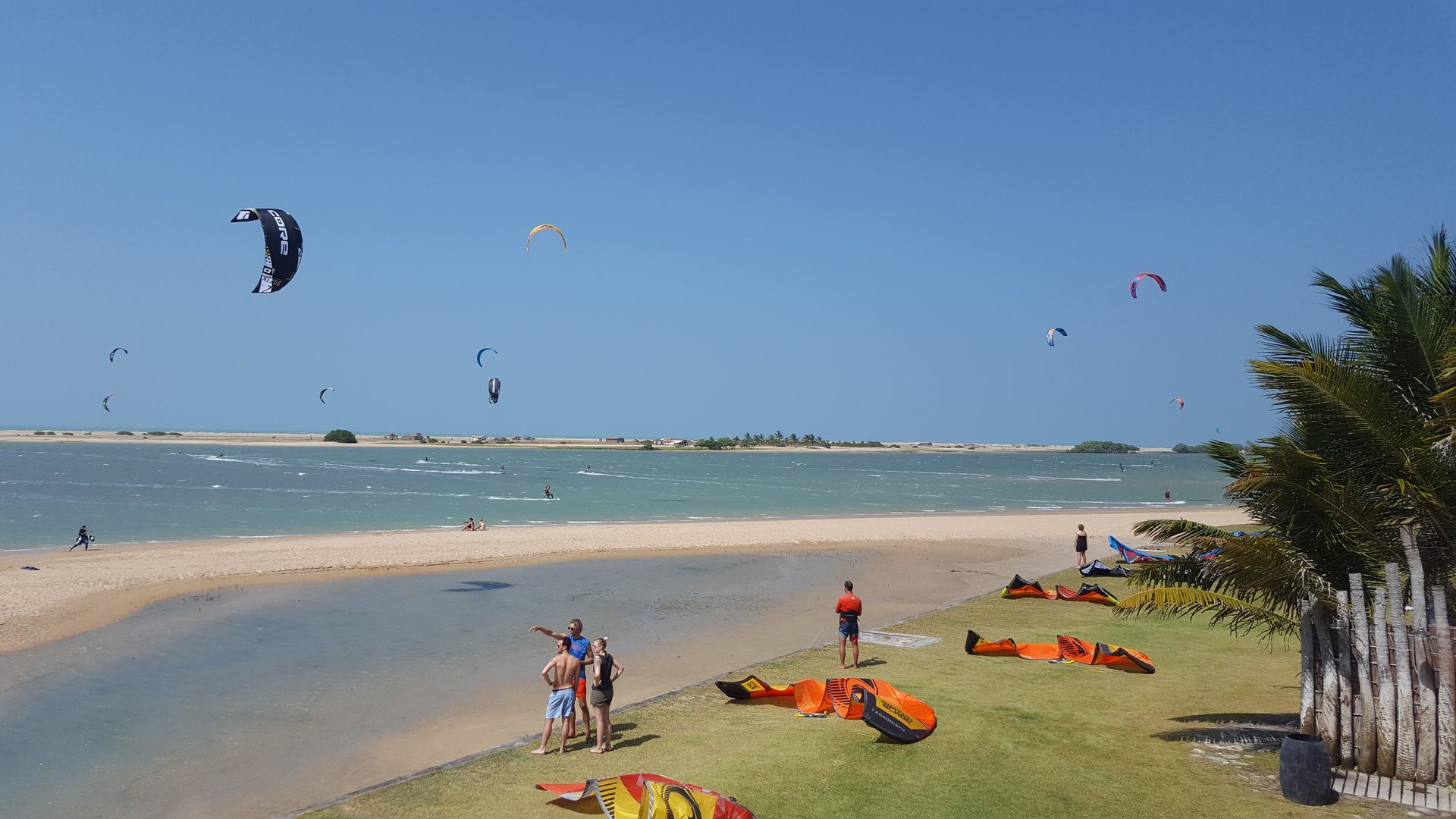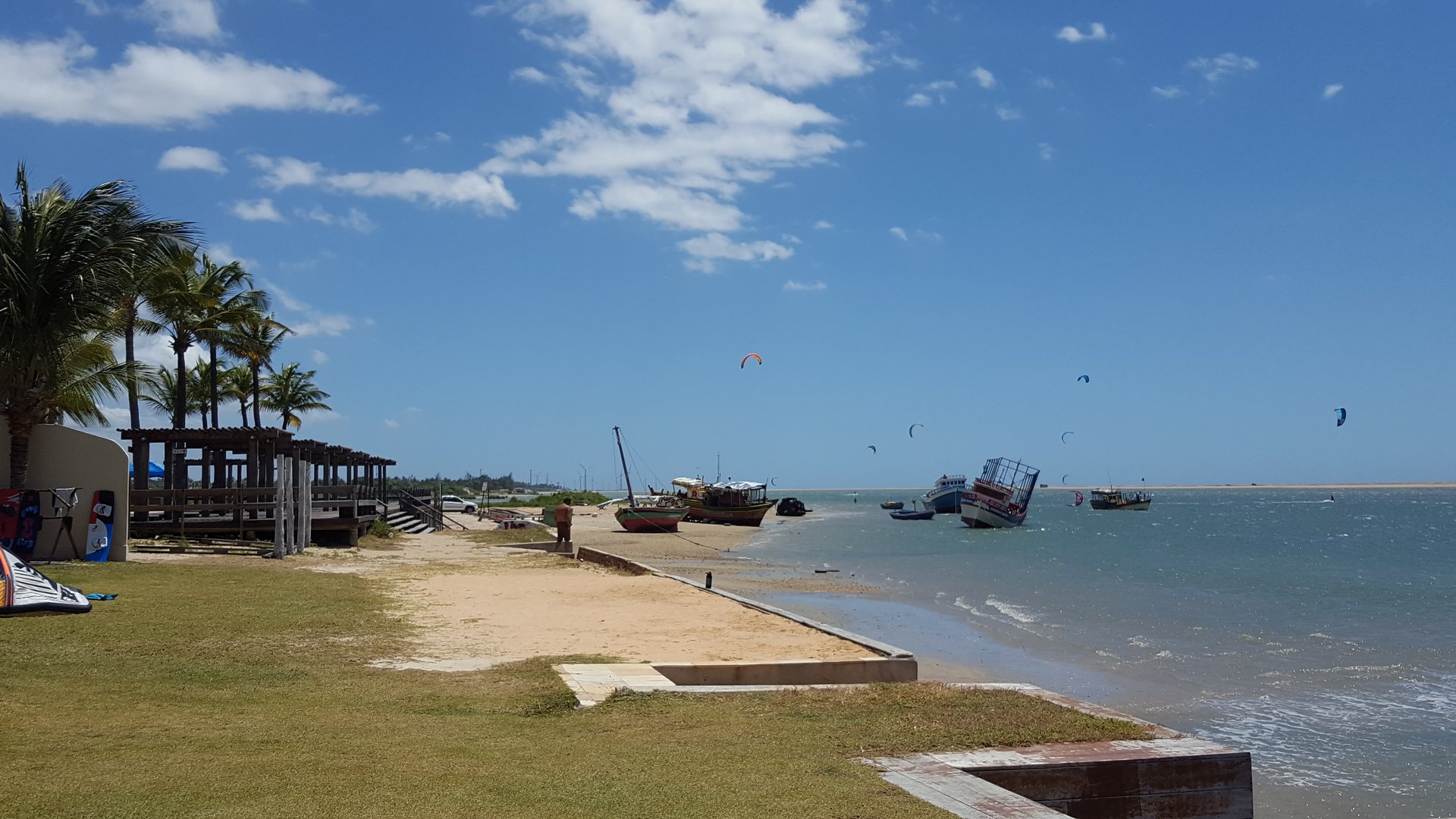 Ilha do Guajiru kite spot in Ceara
South America kitesurf spot in Brazil
Ilha do Guajiru is one of the largest kitesurfing lagoons in Brazil, and is very popular with everyone from total beginners to pro riders. The wind blows for about 8 months of the year from June/July until January/February, and as it's a little further North the wind in Ilha tends to blow a bit longer than some of the spots closer to Fortaleza. There are an abundance of good quality pousadas on the spot, and it can get pretty busy in the season particularly when a large tour group descends, but luckily the kite lagoon is large enough that you can always find some free space to kitesurf away from the crowd. There are a number of different kite spots in the lagoon, and it's also a popular place to do downwinders, which can be arranged via the pousadas or you can just jump in a taxi and get dropped off somewhere upwind if you're feeling adventurous!
Peak Season
Aug
Sep
Oct
Nov
Dec
Kitesurfing wind conditions in Ilha do Guajiru
The wind usually starts around June and blows up until February, but the peak wind season is from August until December when you can generally count on between 20 and 35 knots depending on the day. Generally at this time you don't need to look at a forecast, just get up in the morning, look out the window to check the strength, and go kite! The rest of the year you can still be lucky and score some light wind kitesurfing sessions, but really you want to visit in season as there's not a lot else to do other than kitesurf here. It's a great place to learn kitesurfing as there are vast shallow areas, so you don't feel uncomfortable and out of your depth.
There are a number of spots here ranging from butter flat to chop, the main lagoon out front of the pousadas can get very shallow and unkiteable at low tide, but at medium and high tide it's great. If it's low you'll just have to walk out a bit further to get kitesurfing, head to another part of the lagoon by boat, or get a taxi upwind to do the downwinder. You can also kitesurf on the ocean side where you'll find some small w...
Wind Forecast for Ilha do Guajiru
Wind Stats for Ilha do Guajiru
Travel facts
accommodation

near the spot

public transport

Poorly developed
Kite conditions
ride type

freeride, freestyle, wakestyle

skill level

beginner, intermediate, advanced, professional
At the spot
emergency

A medical center, A rescue service, Kite repair

shallow water

Approx. up to 100m