Find your

perfect


Kitesurf

spot
Where to go kitesurfing in May 2023
Get inspired by our recommendations for kite surfing in May. We sorted them by Continents and only show you spots that are currently in peak season. You can start clicking around wild or use our Spot Search Engine, search through Continents or use our Month list to find your perfect spot.
South America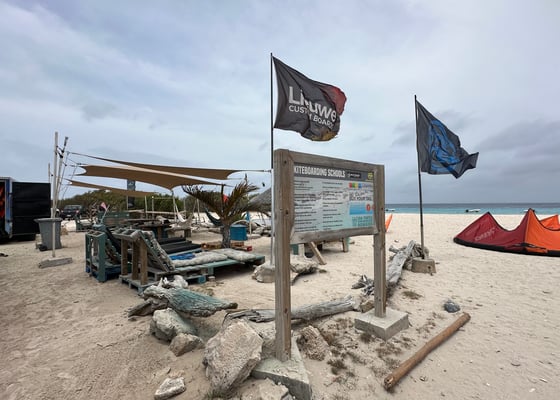 Netherlands - Atlantis Beach
Atlantis Beach is one of the best known spots in Bonaire, where pros come to train their freestyle kiteboarding in the beautiful crystal clear water and steady trade winds. Bonaire is an island in the Dutch Antilles, lying off the coast of Venezuela in the Southern Caribbean. It is widely renowned for its excellent marine life and activities such as scuba diving, snorkeling, kitesurfing, and windsurfing.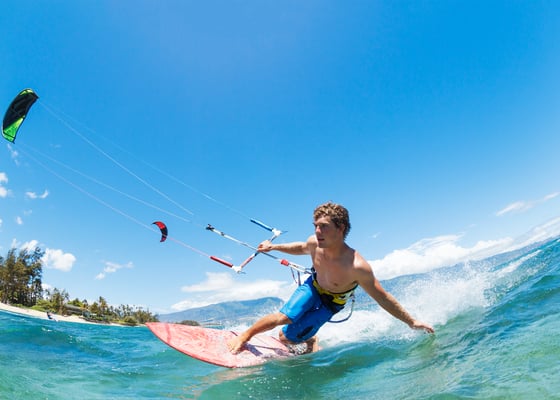 Aruba - Boca Grandi
Boca Grandi is one of the most famous kitesurfing spots in Aruba, known for its consistent wind, turquoise waters, and stunning scenery. The spot is located on the southeastern coast of the island and offers ideal conditions for intermediate and advanced kiters. The wind blows side-onshore and ranges from 20 to 30 knots, making it perfect for those looking to improve their skills or try new tricks. The water is deep and choppy, making it ideal for jumping and riding waves. Boca Grandi is also known for its strong currents, which can add an extra challenge to your kitesurfing experience.
Around the kite spot, you'll find a beautiful, secluded beach with crystal clear waters and white sand. There are no facilities, so it's important to bring everything you need with you, including food, water, and shade. While there are no bars or restaurants nearby, the stunning natural surroundings make it the perfect place to enjoy a picnic or relax between sessions.
To get to Boca Grandi, you'll need to rent a car or take a taxi as there is no public transportation that goes there. The spot is located about 30 minutes away from the popular tourist areas, making it a great option for those looking to escape the crowds and enjoy a more secluded kitesurfing experience.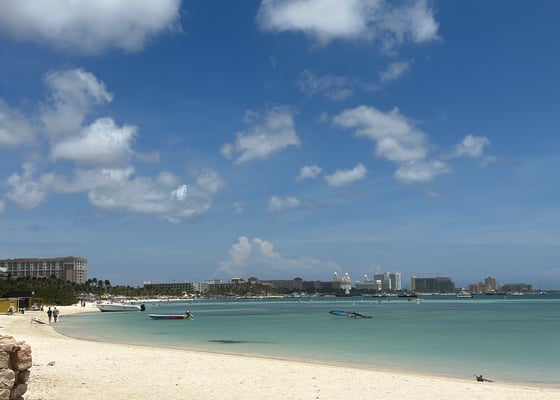 Aruba - Fisherman's Huts
Aruba is a kitesurfer's paradise, boasting crystal clear turquoise waters, white sandy beaches, and consistent trade winds all year round. With an abundance of kitesurfing spots catering to all levels of experience, Aruba promises a thrilling and unforgettable experience for all riders. But kitesurfing is just one of the many activities that you can enjoy on this stunning island. After a breathtaking sunset, there are plenty of bars, restaurants, and clubs to explore and party all night long. With temperatures between 25 and 30°C and a water temperature of 26°C year-round, you can leave your wetsuit at home and enjoy the warm tropical weather. Getting around Aruba is easy with car rentals, taxis, and buses readily available to explore the island's local bars, restaurants, and kitesurfing spots. And if there's no wind, there are plenty of other activities to keep you busy, including scuba diving, renting a buggy, yoga, paintball, karting, and more. With excellent internet connections, good accommodation options, and a friendly local community, Aruba is a must-visit destination for any kitesurfing enthusiast.
Asia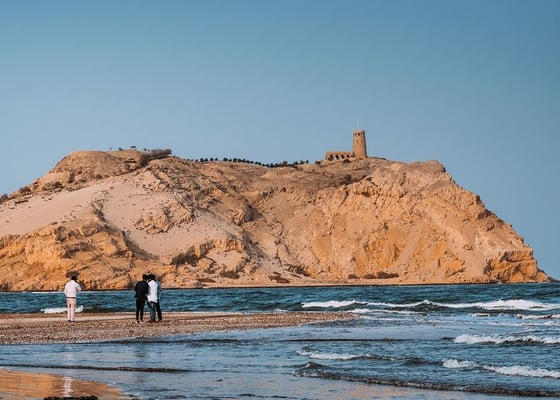 Oman - Sawadi Beach
Sawadi Beach Kitesurf Spot, near Barka, is a well-known holiday destination in Oman for locals and foreigners alike. Many travelers head north of Muscat because of the wide range of water sport activities nearby this excellent kite spot, so on top of some great kiteboarding you can also do diving cruises to the nearby Damanyat Islands.
The open and vast beach stretches several kilometres in both directions, allowing you to take long sunset walks. The area is dotted with high end hotels so it's definitely more suited to a resort style kite trip, where you enjoy the luxury of your accommodation on the beach and kitesurf out in front of the hotel.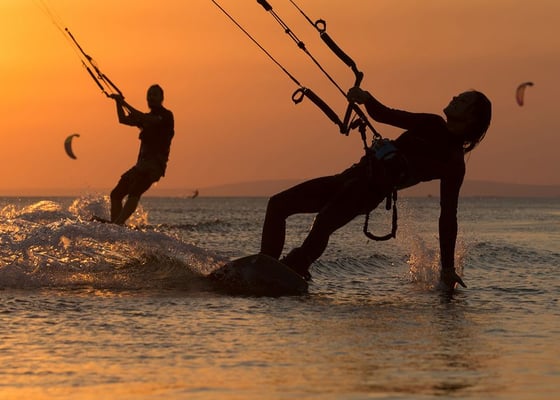 Oman - Sur Masirah
Masirah Island is Oman's largest island, with 12,000 inhabitants. The island is mostly hilly, especially on its east side. The beaches are flat and filled with white coral sand. You can catch sights of camels walking around here and there on the beach. Among the desert area, you can find patches of oases in the mountain valley, locally known as oases. The sunrise will make the stunning lagoon shine in all kinds of colors. Most of the establishments are concentrated in Ras Hilf, north of the island. The main business of the island is fishing. You can vibe around and stroll through the markets of Ras Hilf to haggle and buy freshly caught fish and experience the traditions.