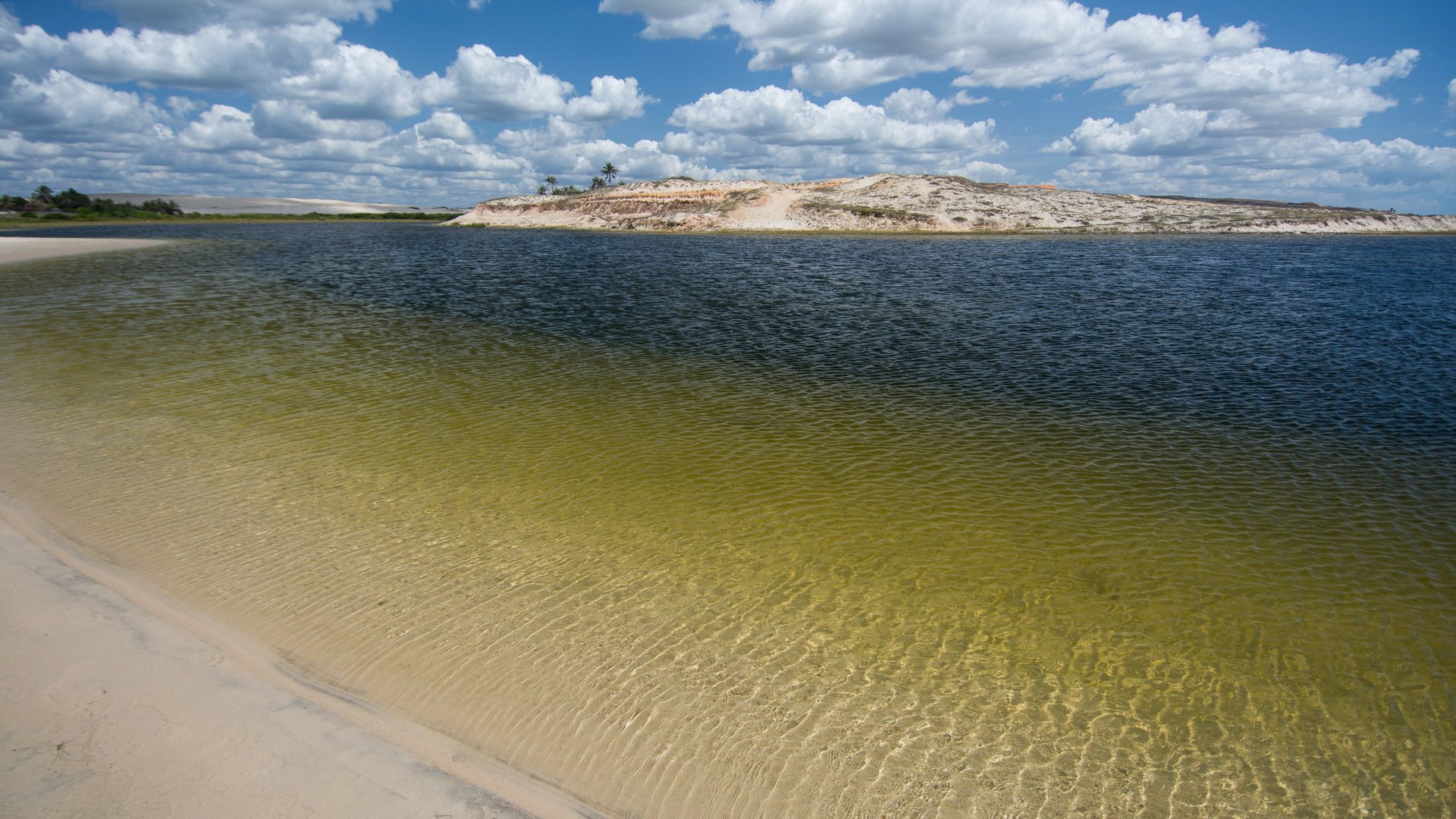 Uruau kite spot in Ceara
South America kitesurf spot in Brazil
Uruau resides as a part of the municipality of Beberibe, about 120 km southeast of Fortaleza. It is a premium kite spot that got its name from the lake Uruau, famous for the practice of maritime sports. The beach is peaceful and unspoiled, away from the busy corners of Beberibe. Hence, the place is perfect for tourists seeking to spend their holidays in peace. Flock in here, take a dip in the calm, green sea, and you will feel all charged up for further adventures. Uruau has warm sunny weather during the day, but it cools down to comfortable, breezy weather at night. Kitesurfers can ride their heart out until the majestic setting sun melts into the red sandstone rocks.
Peak Season
Jul
Aug
Sep
Oct
Nov
Dec
Lagoa do Uruau has flat and shallow water, which gets a bit choppier as you move away from shore further. The blowing wind makes the water choppy, rippling with waves that make it trickier for a beginner. You'll need a little bit of kiteboarding skill and a round-edged board to glide smoothly across the chop. Hence, it is a great place to practice freestyle, wake style, ocean waves, or freerides. Just be careful with the few rocks and oysters lurking beneath the surface. You can set up your kite on the massive white sandy beach. Due to the different wind conditions in the different parts, Uruau is a suitable kiteboard spot for surfers of all levels. The peak season lies between July and December. 
Kitesurfing wind conditions in Uruau
Uruau is famous for its 24-hour blowing wind. It receives warm and stable winds from the east in the peak season, also known as trade winds. The wind speed usually varies from 12- 25 knots but can reach up to 30 knots between October and December. The wind is perfect for riders improving their skills and beginners wanting to progress. The kite spot Lagoa do Uruau is als...
Wind Forecast for Uruau
Wind Stats for Uruau
Travel facts
accommodation

near the spot

public transport

Poorly developed
Kite conditions
ride type

freeride, freestyle, wakestyle, wave

skill level

intermediate, advanced, professional

water condition

choppy, medium

wind daytime

in the afternoon, midday