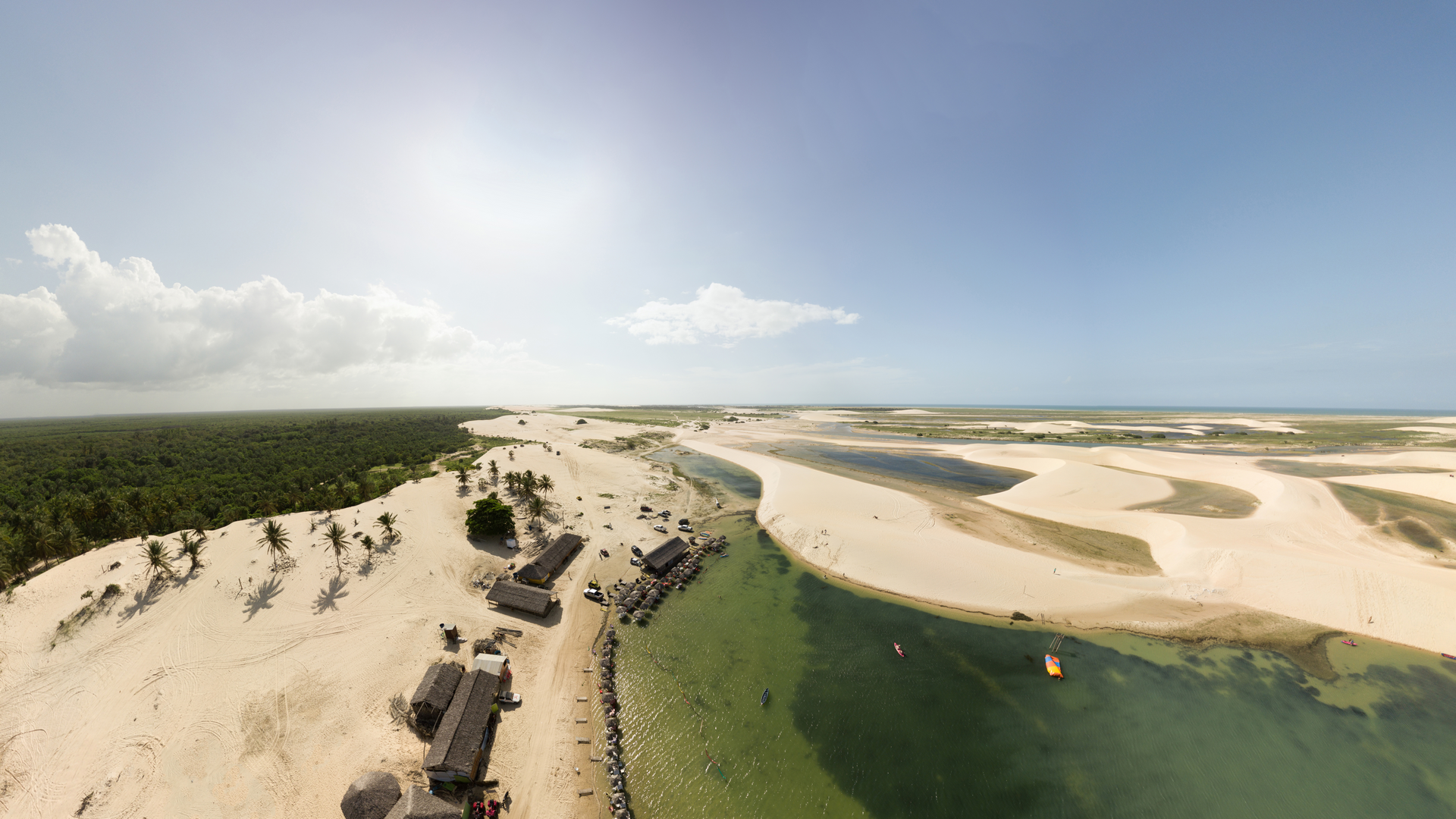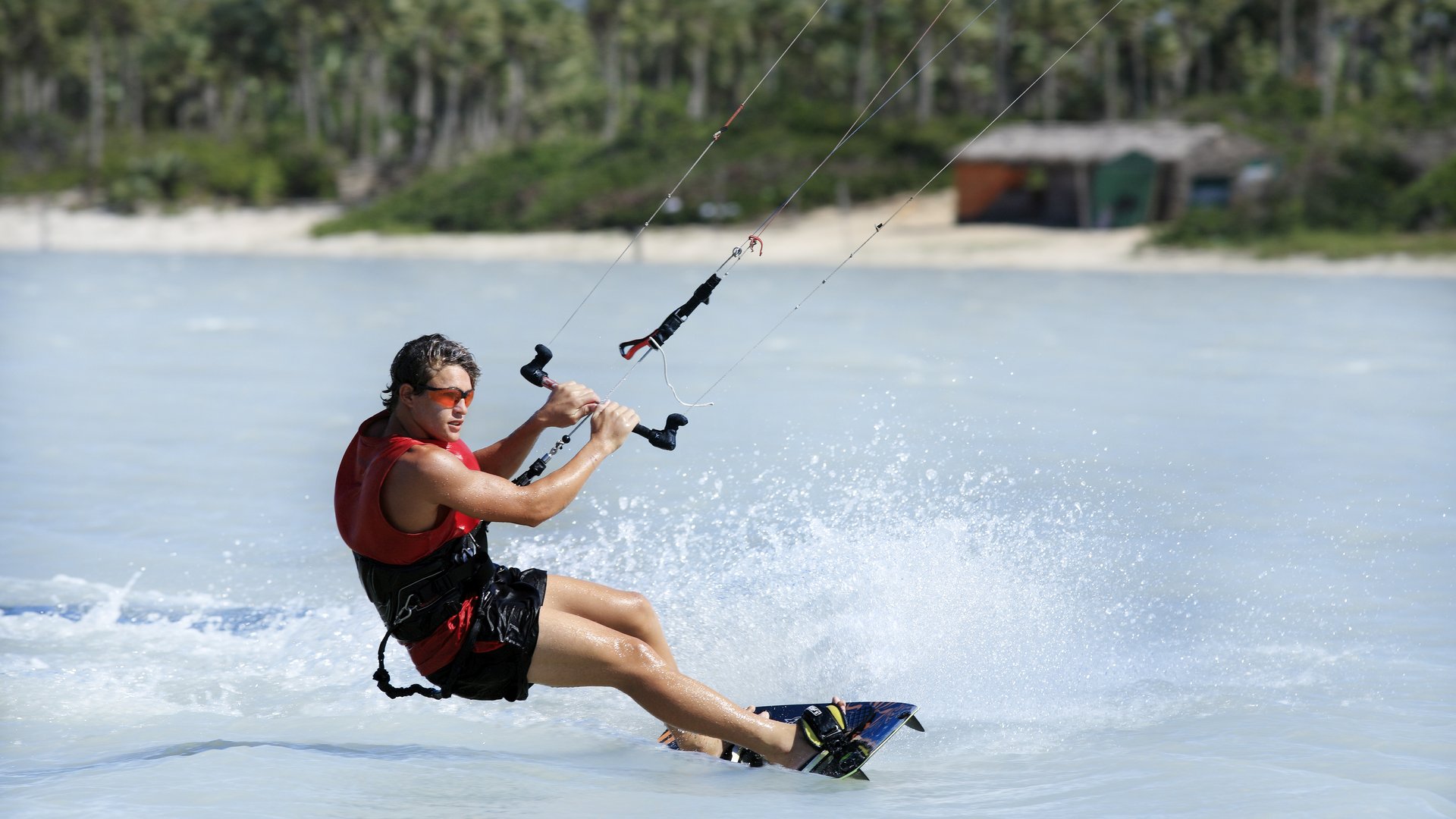 Tatajuba kite spot in Ceara Region
South America kitesurf spot in Brazil
The secluded fishing village of Tatajuba, midway between Jericoacoara and Camocin, is a peaceful oasis with a beautiful kitesurfing spot in Brazil. If you're visiting Brazil for kitesurfing and want to forget about the stresses of your daily life, Tatajuba is a must-see destination. This village, surrounded by white and silky dunes, is a superb kitesurfing destination, with a strong breeze blowing all day. The major attractions of this location are the beaches and lagoons, and there are also a few reasonably priced restaurants and various little bars to get a cold Caipirinha. There aren't many stores here, but there is a market nearby to get all the basics.
Tatajuba is a calm and peaceful Kite Spot in Brazil which provides ideal conditions for everyone, from beginners up to professional kiteboarders. You may well bump into some pro riders if you are lucky, as many of them head to Tatajuba to train their big air kiteboarding. In recent years, the quality of kite schools and kitesurf spots has dramatically improved, with a number of bigger names in kite travel offering trips to Tatajuba. This great kiteboard spot in Brazil is ideal for Wake style, Freeride, and Freestyle kitesurfers, but the strong wind means big air kiteboarding is amazing here! The most typical starting point is a sandy beach which doesn't depend on the tide, you might just need to walk a bit over the beach at low tide. Kiteboarding is most popular in Tatajuba from August to December. This tranquil location is a kitesurfing paradise for anyone looking for a more isolated break where they can kite just outside their door and relax on palm-fringed beaches. Relax, there's no need for shoes here: wake up, dip your toes in the sand, and go barefoot through the gardens to have breakfast.
Off Season
Feb
Mar
Apr
May
Jun
Peak Season
Aug
Sep
Oct
Nov
Dec
Kiteboarding wind conditions in Tatajuba
This is a magnificent flat water spot where the wind blows side-onshore from July until the end of February, with only a few exceptions when the wind drops to roughly 18 knots. This area is renowned for having some of the strongest winds blowing in the state of Ceara, allowing for unending kite sessions that only end at sunset due to the lack of light. Tatajuba, like the rest of Ceara, has warm waters, a sunny climate, with temperatures that can reach 38 degrees Celsius and rarely fall below 25 degrees Celsius. There is a reason kitesurfers flock to Brazil every year!
Around the Kite Spot Tatajuba
For any unpleasant circumstances, there is a rescue service at the Kite Spot. In the peak season, Tatajuba in Ceara provides various activities such as windsurfing, sailing, stand-up paddling, and sand surfing. The greater area of Ceara, near the kite spot of Tatajuba, is a beautiful part of Brazil, with tons of kite spots to choose from, sights to see, and a pretty relaxed atmosphere. The Kite Spot is close to several lodging options, but you'll want a 4x4 if you want to explore more...
Wind Forecast for Tatajuba
Wind Stats for Tatajuba
Travel facts
accommodation

near the spot

public transport

Poorly developed
Kite conditions
ride type

freeride, freestyle, hydrofoil, wakestyle, wave

skill level

beginner, intermediate, advanced, professional

spot type

ocean, river delta

water condition

choppy, flat, medium
At the spot
emergency

A rescue service

shallow water

Approx. up to 500m