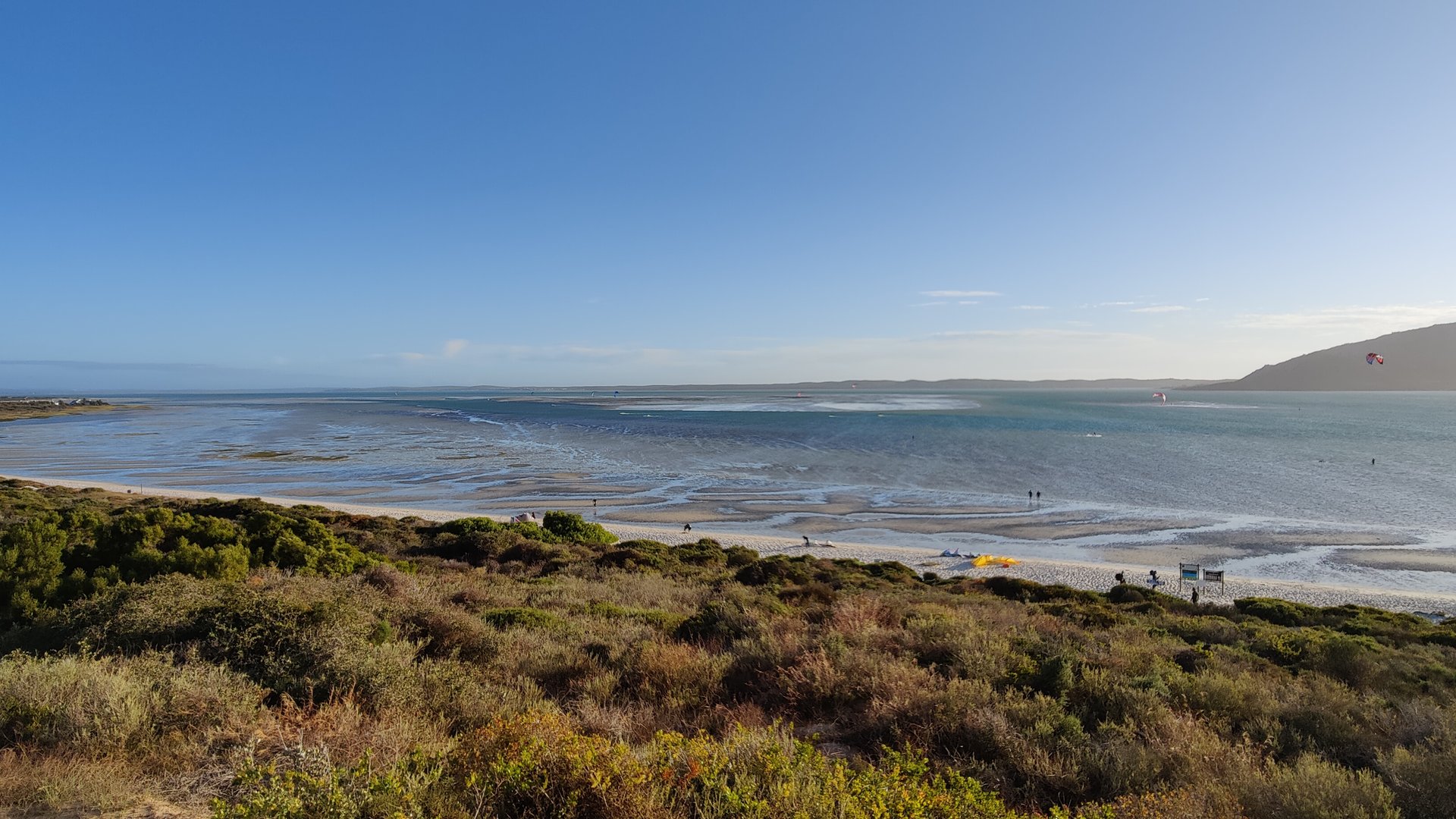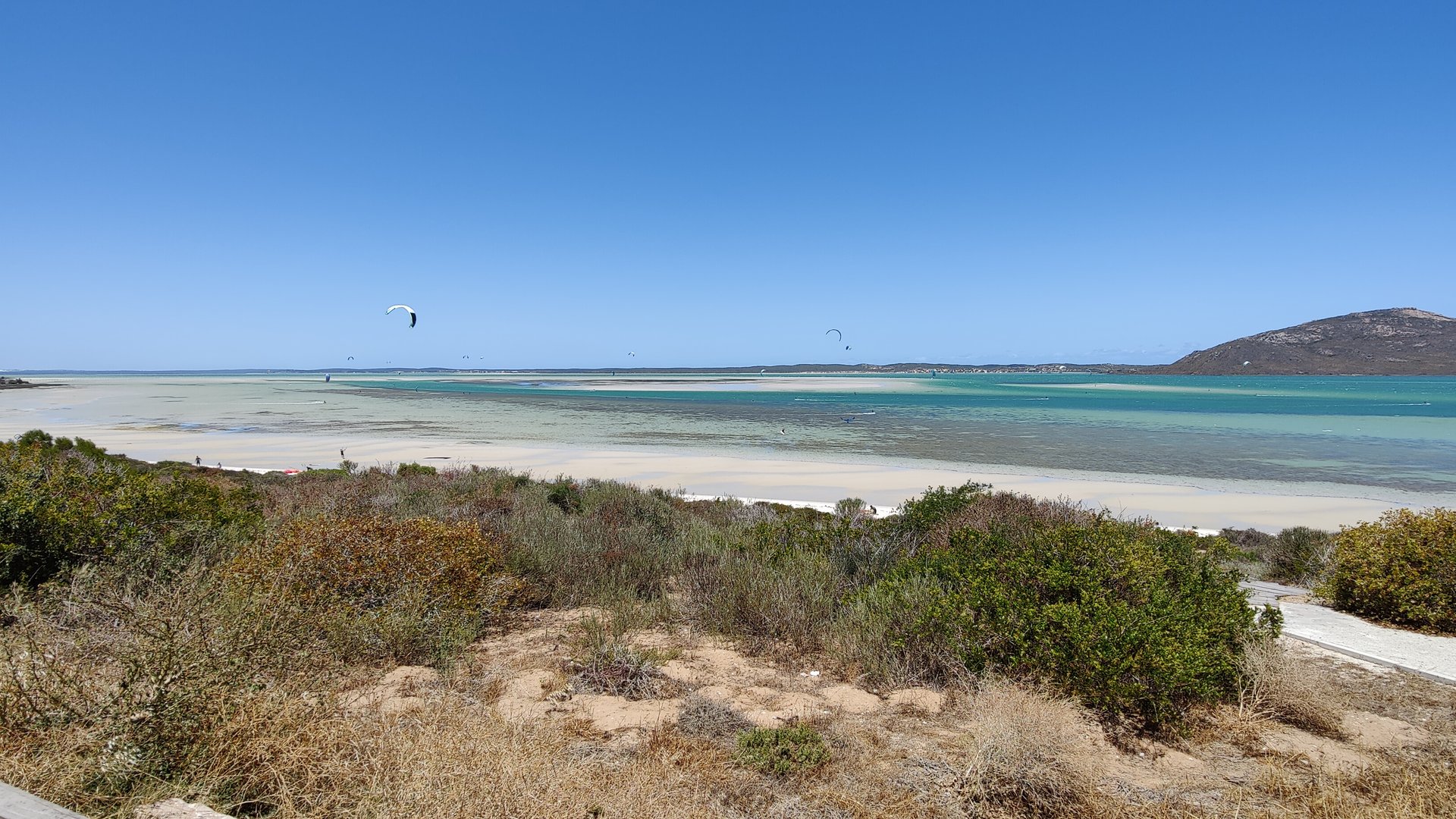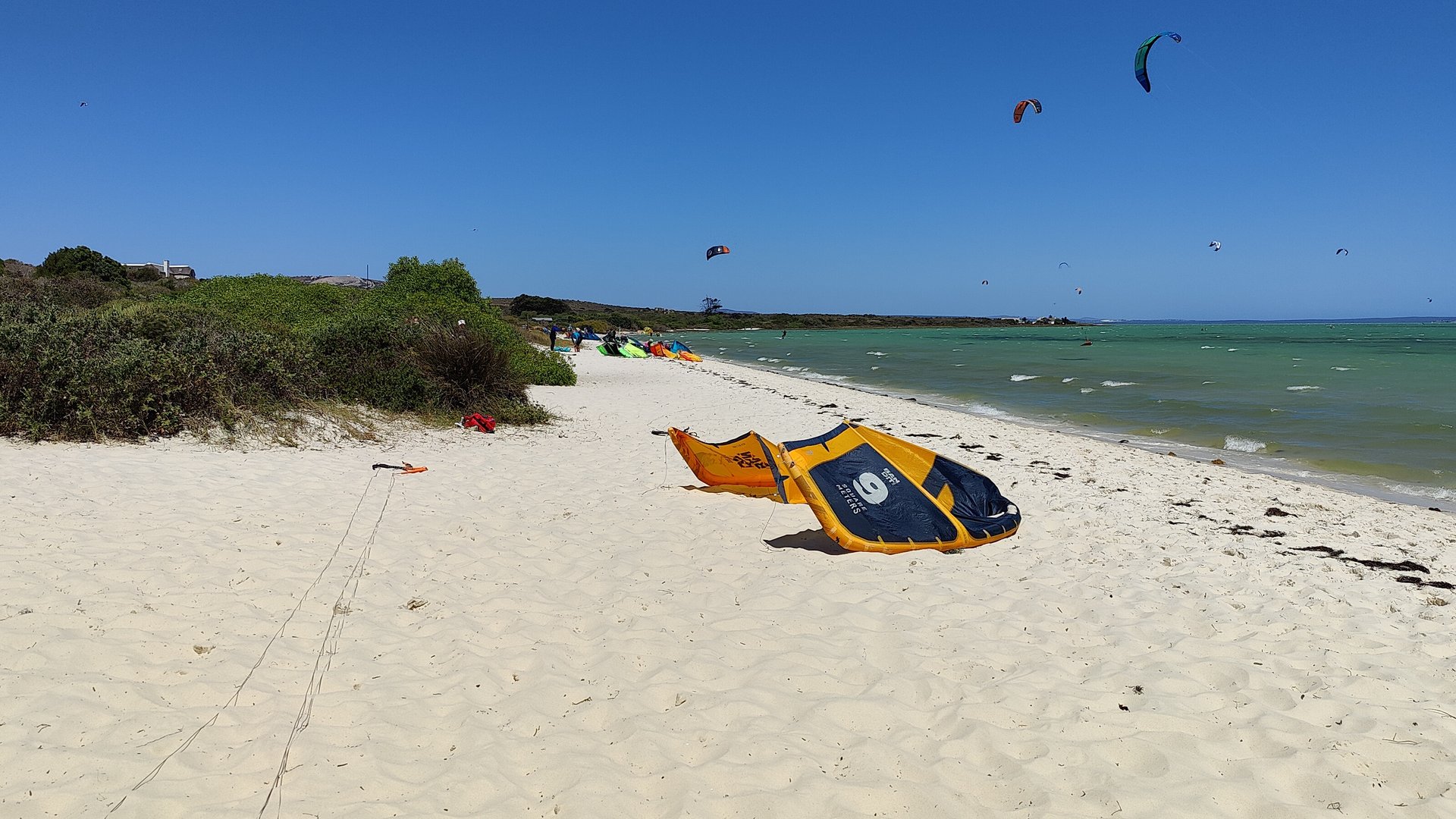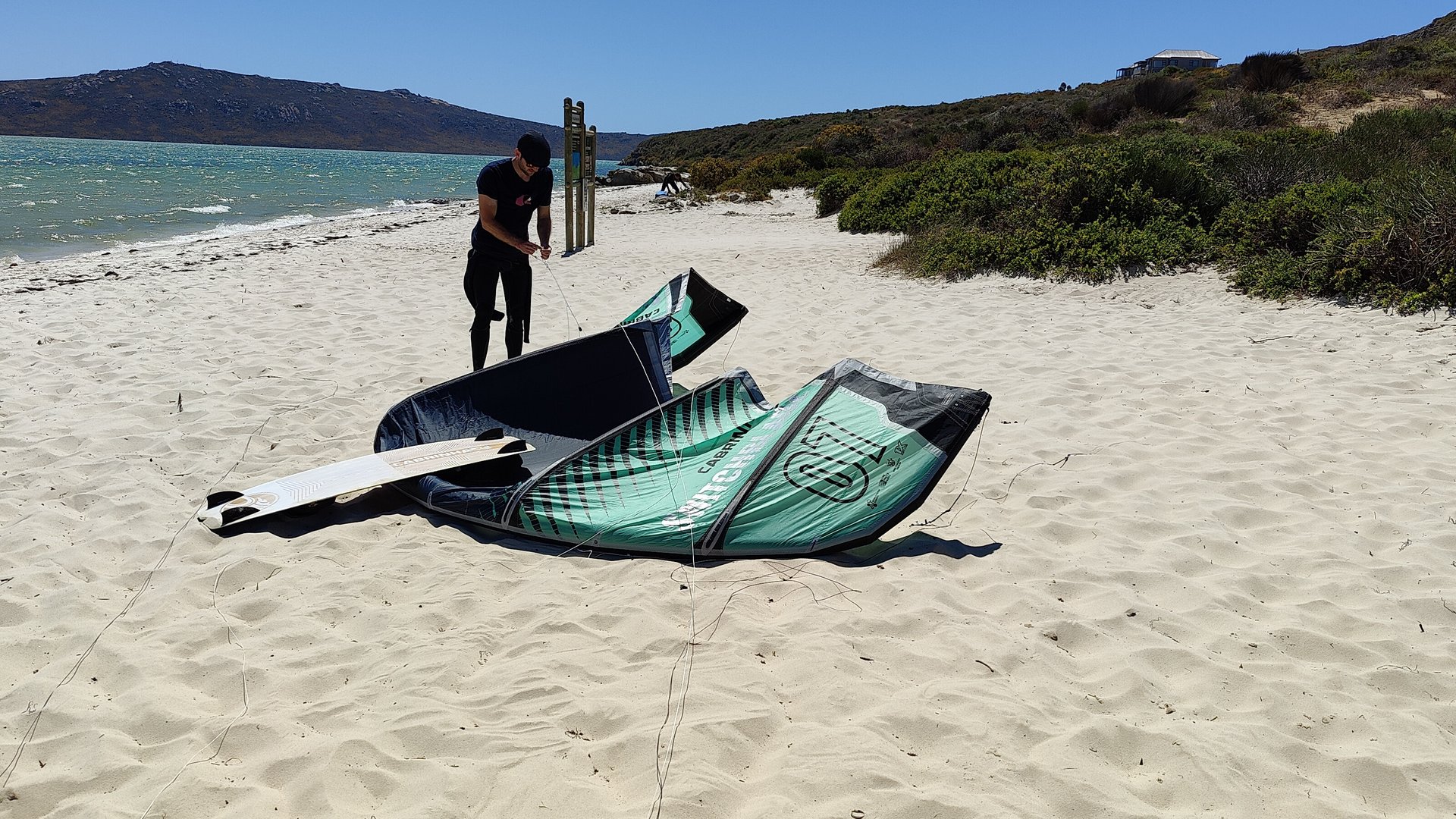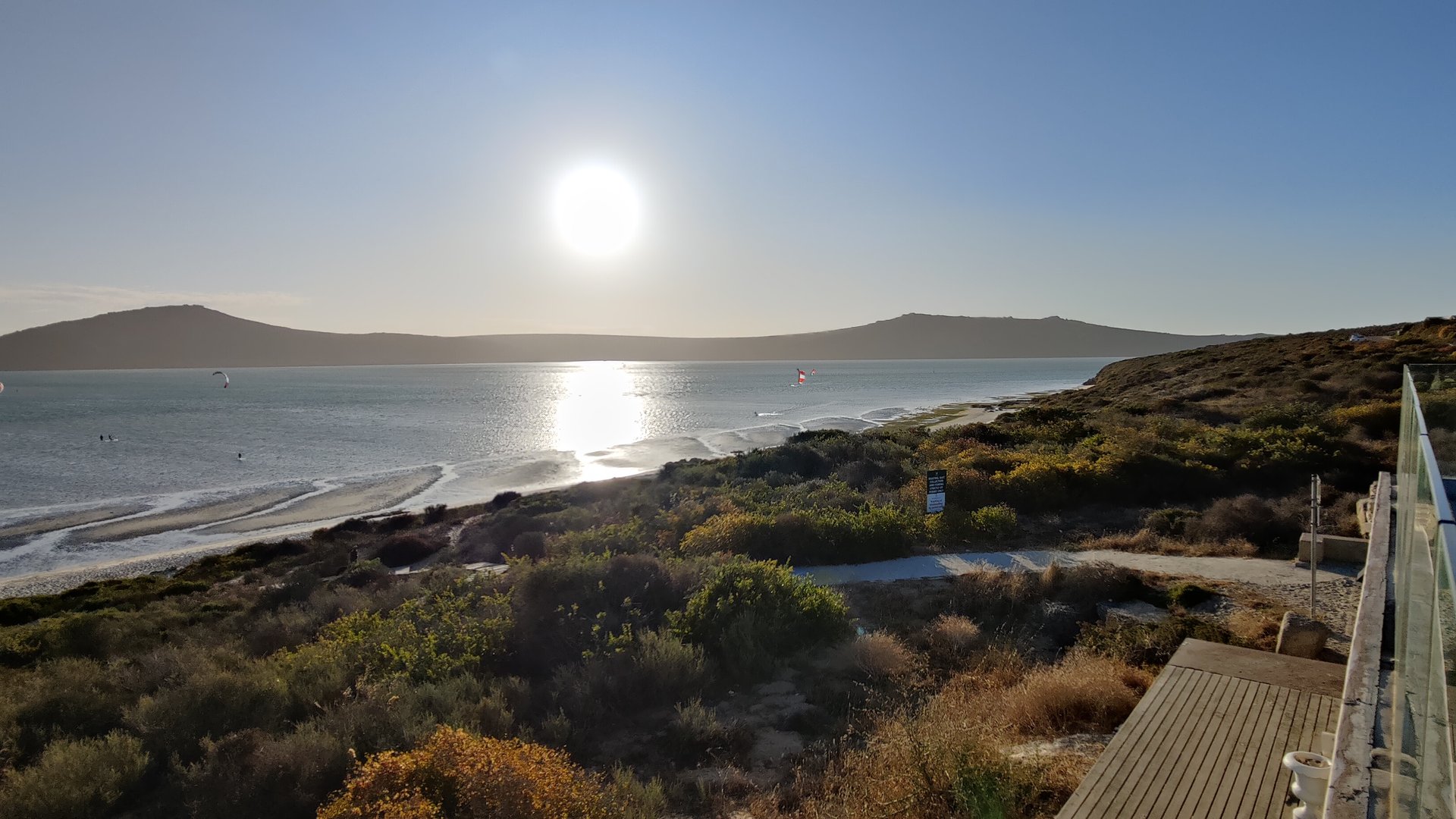 Shark Bay kite spot in Western Cape
Africa kitesurf spot in South Africa
Shark Bay (don't worry, no dangerous sharks) near Langebaan is a great spot to learn kitesurfing or for more advanced riders to practice their freestyle. The water is mainly waist to chest deep here and at low tide there are various sand bars which create mini flat water kitesurfing spots that are perfect for practicing tricks. It's a popular spot among freeride kiters and there are also various kite schools who operate here, so it can get really busy on the beach. Luckily there is a big area to kitesurf in if you don't care about having the flattest water or showing off to the spectators on the beach, and kiting a bit further upwind or out into the bay will give you plenty of room.
Off Season
May
Jun
Jul
Aug
Sep
Oct
Kitesurfing wind conditions in Shark Bay
Generally the kite season for Shark Bay is from December until April, when the wind averages between 20-30 knots most days. The weather is beautiful in South Africa at this time but the water is cold, so you'll definitely want a good wetsuit for kiteboarding here: a decent 4/3 is generally ok, but go 5/4 if you get cold easily. At high tide the water is more choppy, so if you are after perfect flat water kitesurfing conditions you'll want to be here at low tide instead. Be careful where you park your stuff on the beach and make sure it's high and dry, as the tide can come in quickly and catch you unaware when you are out kitesurfing.
Around the kite spot Shark Bay
Langebaan is just around the corner from Langebaan with loads of restaurants, cafes, bars and kite schools. The main beginner kitesurfing spot is in Langebaan itself, so if you are a group with different levels you can all kitesurf nearby. There's always a party somewhere in Langebaan if you ask around, but for bigger city life you can drive to Cape Town itself which is around an hour and a half away. Cape town has sh...
Wind Forecast for Shark Bay
Wind Stats for Shark Bay
Travel facts
accommodation

near the spot

public transport

Poorly developed
Kite conditions
body wear

long neo, short neo

ride type

freeride, freestyle, wakestyle

skill level

intermediate, advanced, professional
At the spot
emergency

A medical center, Kite repair

shallow water

More than 500m