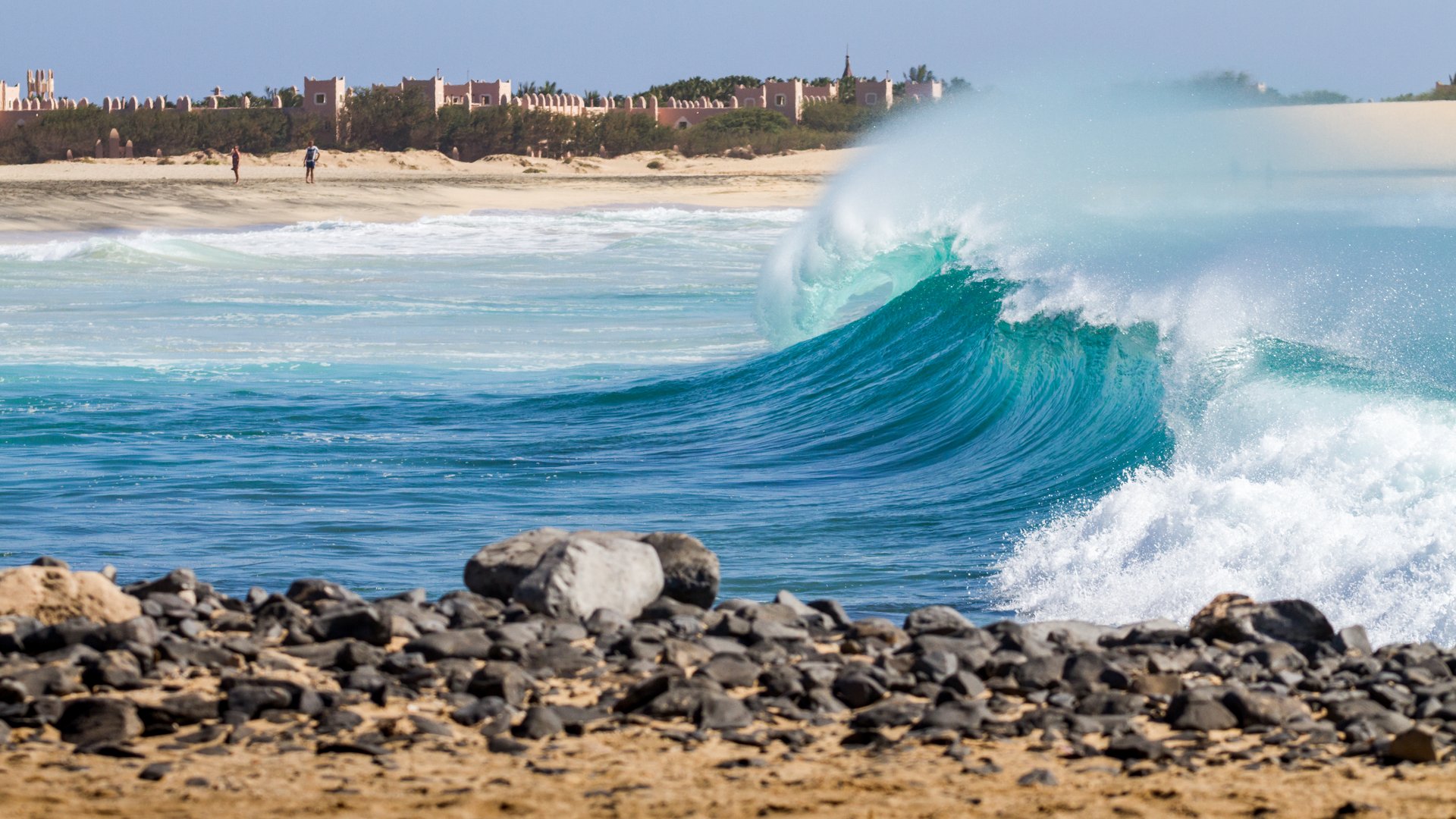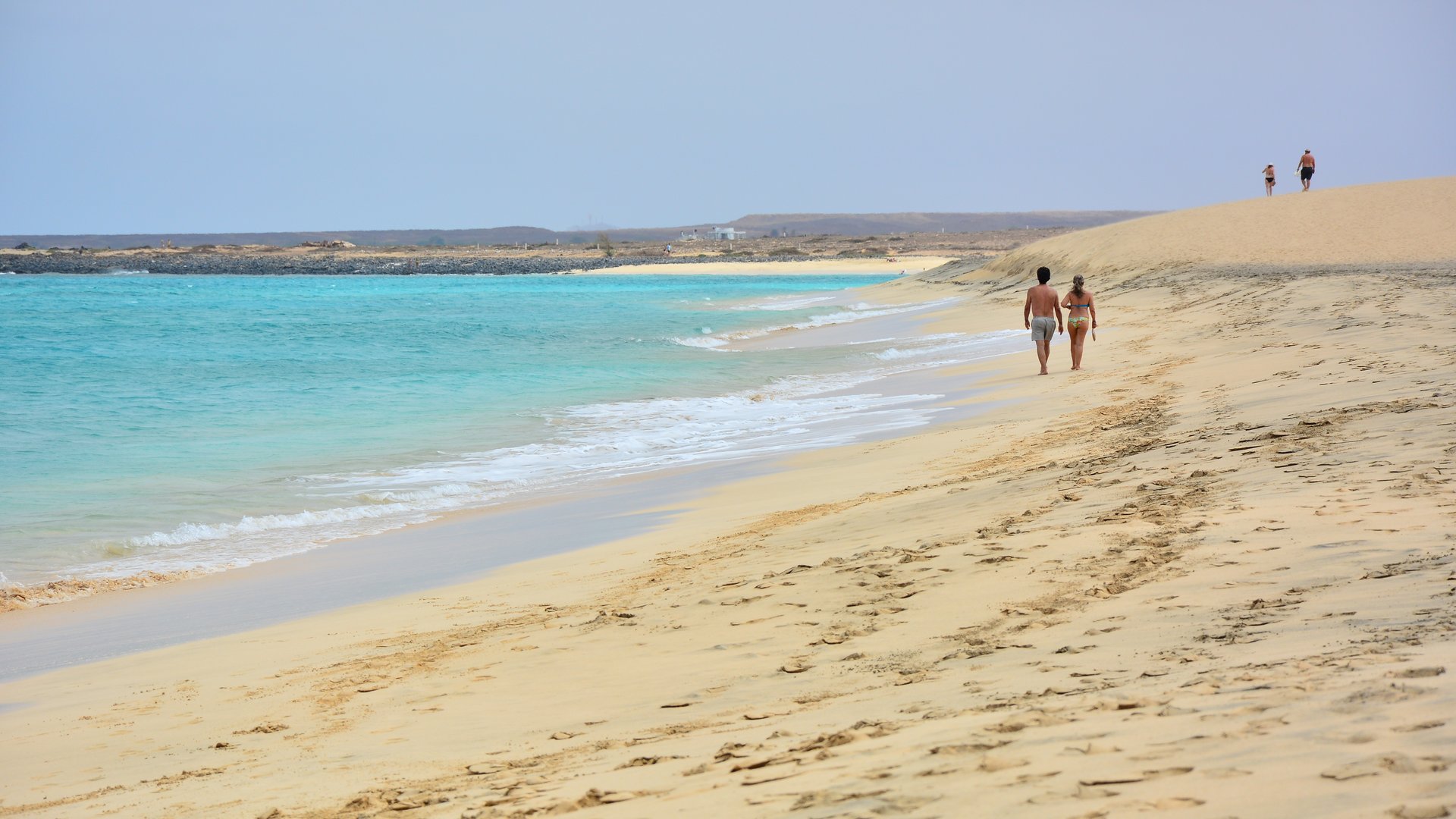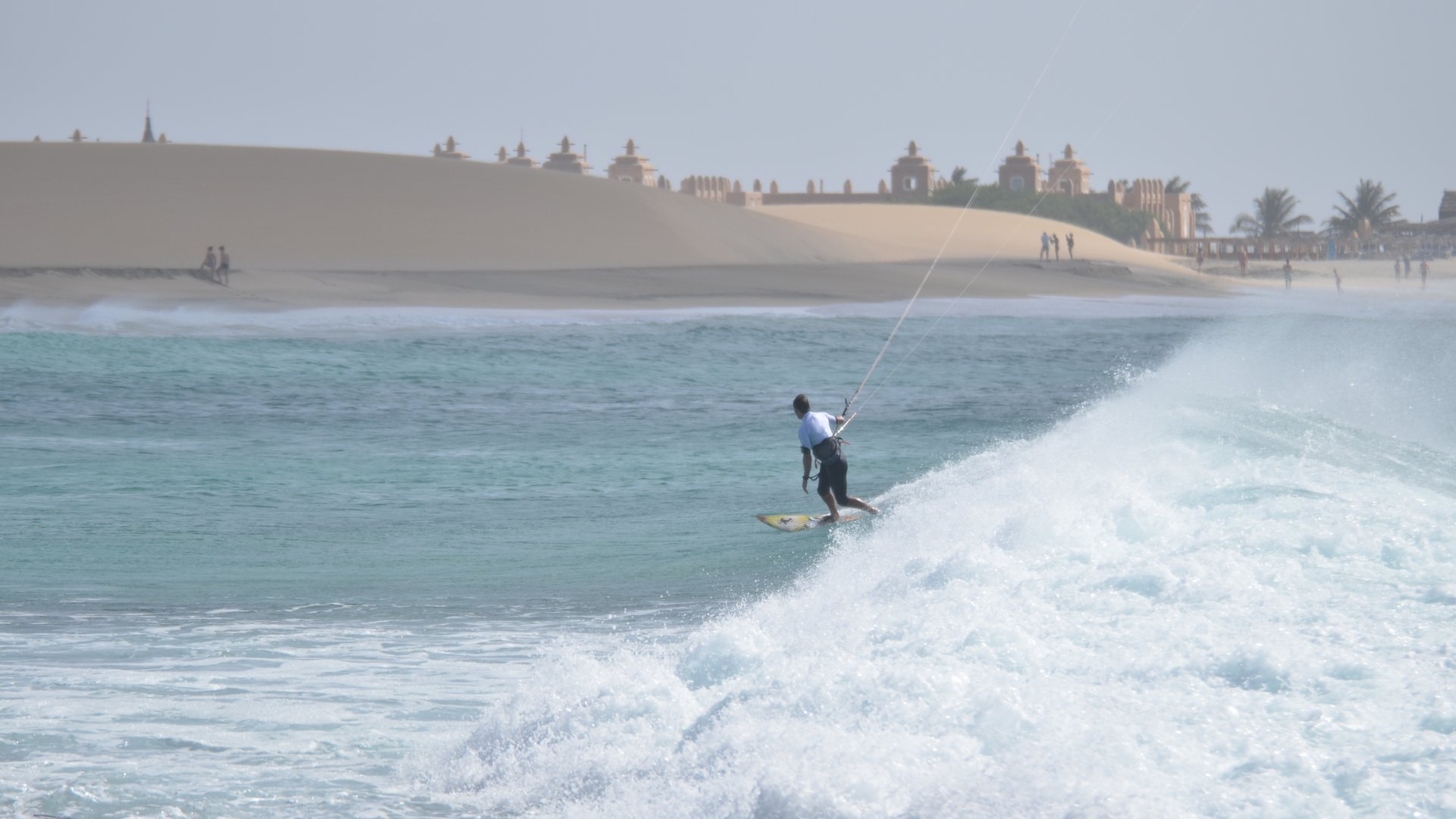 Ponta Preta kite spot in Sal
Africa kitesurf spot in Cape Verde
Ponta Preta is a gnarly but incredible wave spot, with a wave that breaks close to the rocks and with offshore wind, so it's definitely for advanced kitesurfers only! If you are at a level to take this one on you'll be stoked with the long pumping waves and perfect cross offshore wind direction. The waves can get really big here, and the launch isn't exactly the easiest with a big shore break to get through, but it's totally worth it for the kitesurfing conditions once you get out. The wave kitesurfing world tour has stopped here more than once, and it's home to Mitu Monteiro and Airton Cozzolino, two of the best wave kitesurfers in the world. If you could name a reason they got so good, it might be having Ponta Preta on their doorstep!
Peak Season
Jan
Feb
Mar
Apr
Dec
Kitesurfing wind conditions in Ponta Preta
The windiest months for kitesurfing in Sal and at Ponta Preta are from November until April, when the trade wind blows and keeps it on average between 15-25 knots. The temperature sits around 20? during this period so on the beach you'll manage with shorts and maybe a hoodie in the evening, but you'll want to pack your wetsuit as it can get chilly after a long kitesurf session in the water.
This is a spot for advanced kitesurfers only, and for offshore wind conditions it's better not to be out kitesurfing alone, especially at a wave which can get as big and powerful as Ponta Preta. The waves can reach 6m high here, so check the swell forecast as well as the wind, and be safe, don't go out in conditions you aren't ready to handle!
Around the kite spot Ponta Preta
The nearby Santa Maria is a good place to base yourself in Sal, with a variety of restaurants, bars and nightlife for anyone wanting to unwind after a long day of kitesurfing. There are plenty of different options from backpacker to 5 star luxury all over the island though and since it's a small island you can g...
Wind Forecast for Ponta Preta
Wind Stats for Ponta Preta
Travel facts
accommodation

near the spot

camper parking

Not allowed, but possible

public transport

Poorly developed
Kite conditions
body wear

long neo, short neo

skill level

advanced, professional

wind daytime

in the afternoon
At the spot
emergency

A medical center, Kite repair