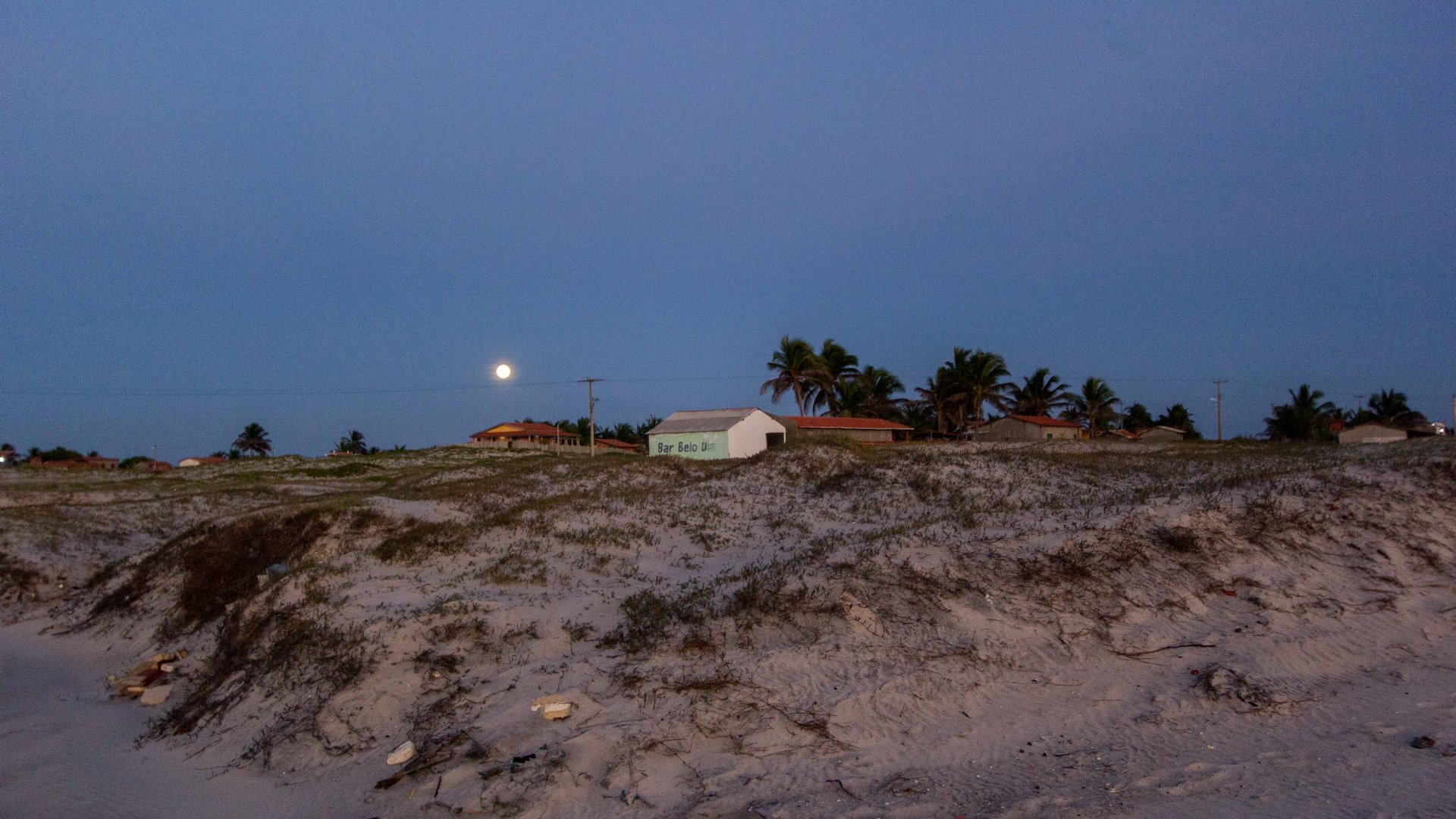 Parajuru kite spot in Ceara
South America kitesurf spot in Brazil
Parajuru has emerged as one of the prime locations for kitesurfing in Brazil. Drive down south from Fortaleza for about 130 km, and you'll spot this small fishing village. With beautiful white sand dunes and beds of shallow lagoons, Parajuru is a living paradise for the kitesurfers. The town is perhaps one tiny escape from the major tourist spots in Brazil. It's calm yet vibrant at the same time. With wide Brazilian sunny beaches, freestyle restaurants, and enchanting seaside stays, Parajuru is one of those undiscovered gems. As a kite spot, it's perfect for both a beginner and a pro.
Off Season
Feb
Mar
Apr
May
Jun
Jul
Parajuru resides as a calm and remote beach corner towards the southwestern territories of Brazil. It is nearly 130 km away from the capital city of Ceara, Fortaleza. Not too far from the dense urban jungles of Ceara, this tiny village stands in all glory with white sandy beaches and kitesurfing sea fascinators. Most natives in this village live on fishing. However, Parajuru has emerged as a prominent kite spot in recent years, and earning revenues out of it. With reliable wind directions, this place is indeed perfect for kitesurfing.
Parajuru kitesurfing wind conditions
The wind condition in Parajuru is pretty much reliable throughout the year. However, the peak of the climatic favor arrives between July to January. The wind probability is around 95%, with 18 to 26 knots during the sunny hours. You'll get the best of your kitesurfing during this time. However, during the off-season months, i.e., June to February, the wind probability lies around 55% with 8 to 16 knots. If you look for solace while kitesurfing during the day, visit Parajuru during off-season months.
Around the kite spot Paraju...
Wind Forecast for Parajuru
Wind Stats for Parajuru
Travel facts
public transport

Poorly developed
Kite conditions
ride type

freeride, freestyle, wakestyle, wave

skill level

beginner, intermediate, advanced, professional
At the spot
emergency

A rescue service, Kite repair