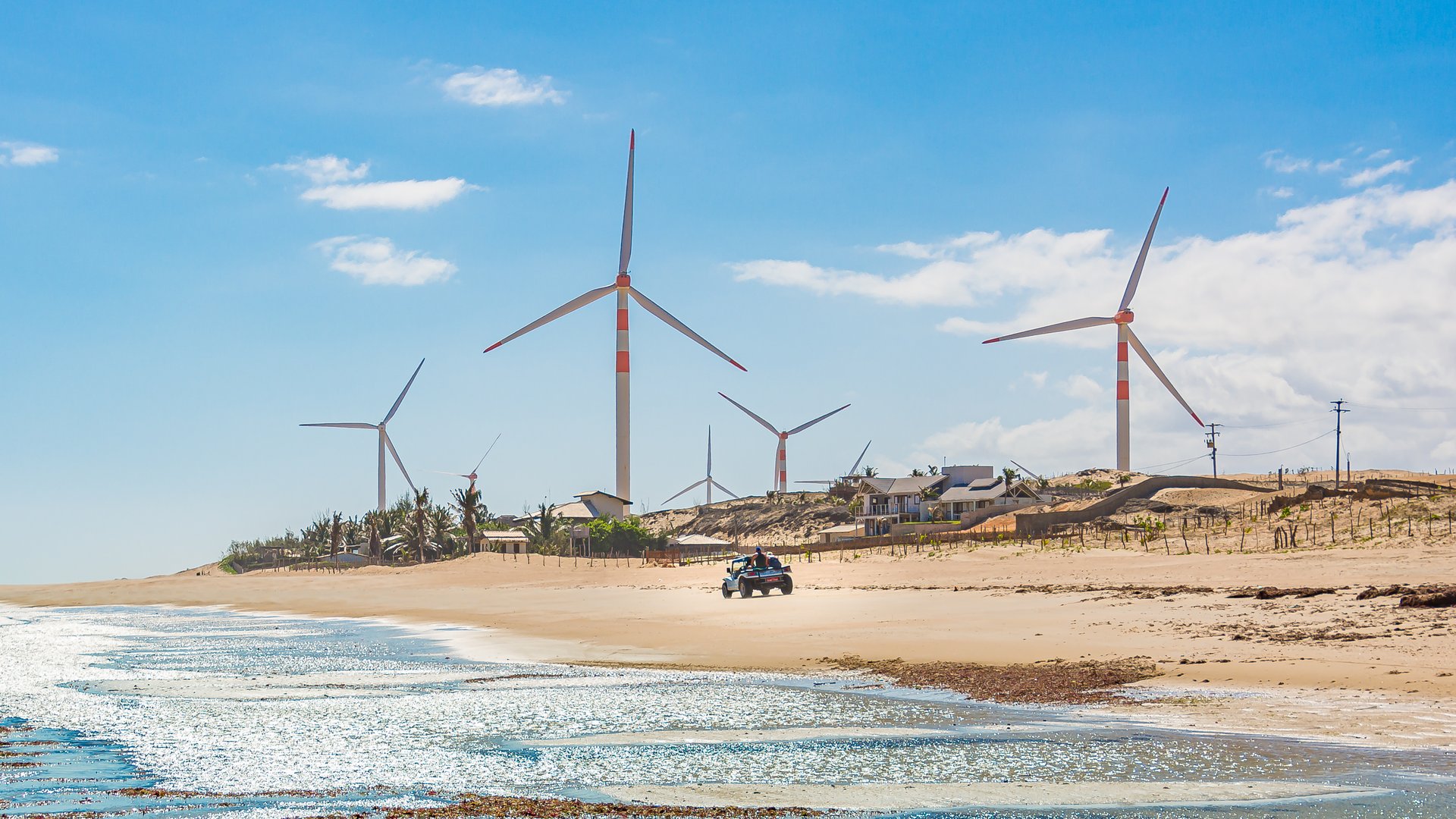 Icaraizinho kite spot in Ceara
South America kitesurf spot in Brazil
Half way between Fortaleza and Jericoacara there is Icaraizinho, a small fishing village with a handful of restaurants, bars and tiny supermarkets. The kitesurfing bay along the beautiful sandy beach is very relaxing. A great place if you really want to chill, relax in the sun, live life easy without too many choices and surf during the day. It is a great stop by before you go up to crowded
Ilha do Guajiru
 or when you have had enough of the density stress and you are on your way back home. One way or the other, a great place to be for a couple of days. 
Off Season
Feb
Mar
Apr
May
Jun
Jul
Icaraizinho is a calm and peaceful Kite Spot north of Fortaleza just around 3h drive away. During main season the Brazilian wind is just amazingly stable, kicks in between 10am and 12am and blows throughout the day. For couples or eremites the perfect place to be. Do not expect any more party than having a couple of Caipirinhas or Caipiroskas at night. Bring a good book with you, maybe there are not too many people around you to talk. Nevertheless it is a great spot to learn kitesurfing in Brazil as there is hardly any danger in the water. 
Kitesurfing wind conditions
The wind is very stable and reliable. Given the shape of the bay you end up at beach if you screw things up. At least it is a wonderful "walk of shame" (when you are unable to stay upwind with your kite and you have to walk back). 
Around the Kite Spot
There are some Vendors around in town who offer trips to Jericoacara, sort of the Mallorca of the northern coast. But careful, the beach road is a 3.5h drive at least and even if it sounds so magical: it is not. Your ass will ...
Wind Forecast for Icaraizinho
Wind Stats for Icaraizinho
Travel facts
accommodation

near the spot

public transport

Poorly developed
Kite conditions
ride type

freeride, freestyle, wakestyle

skill level

beginner, intermediate, advanced, professional

wind daytime

in the afternoon, midday
At the spot
shallow water

Approx. up to 100m