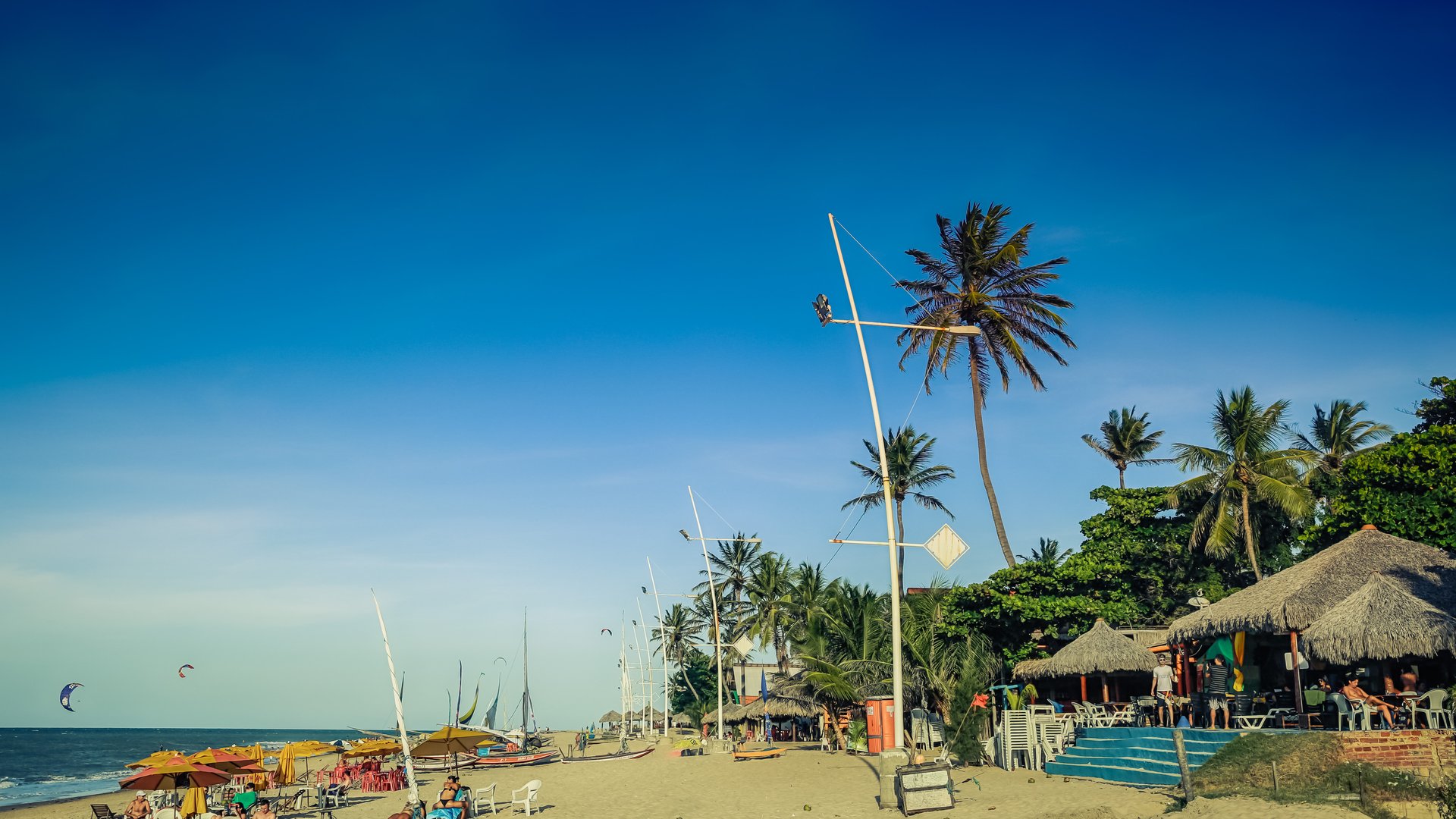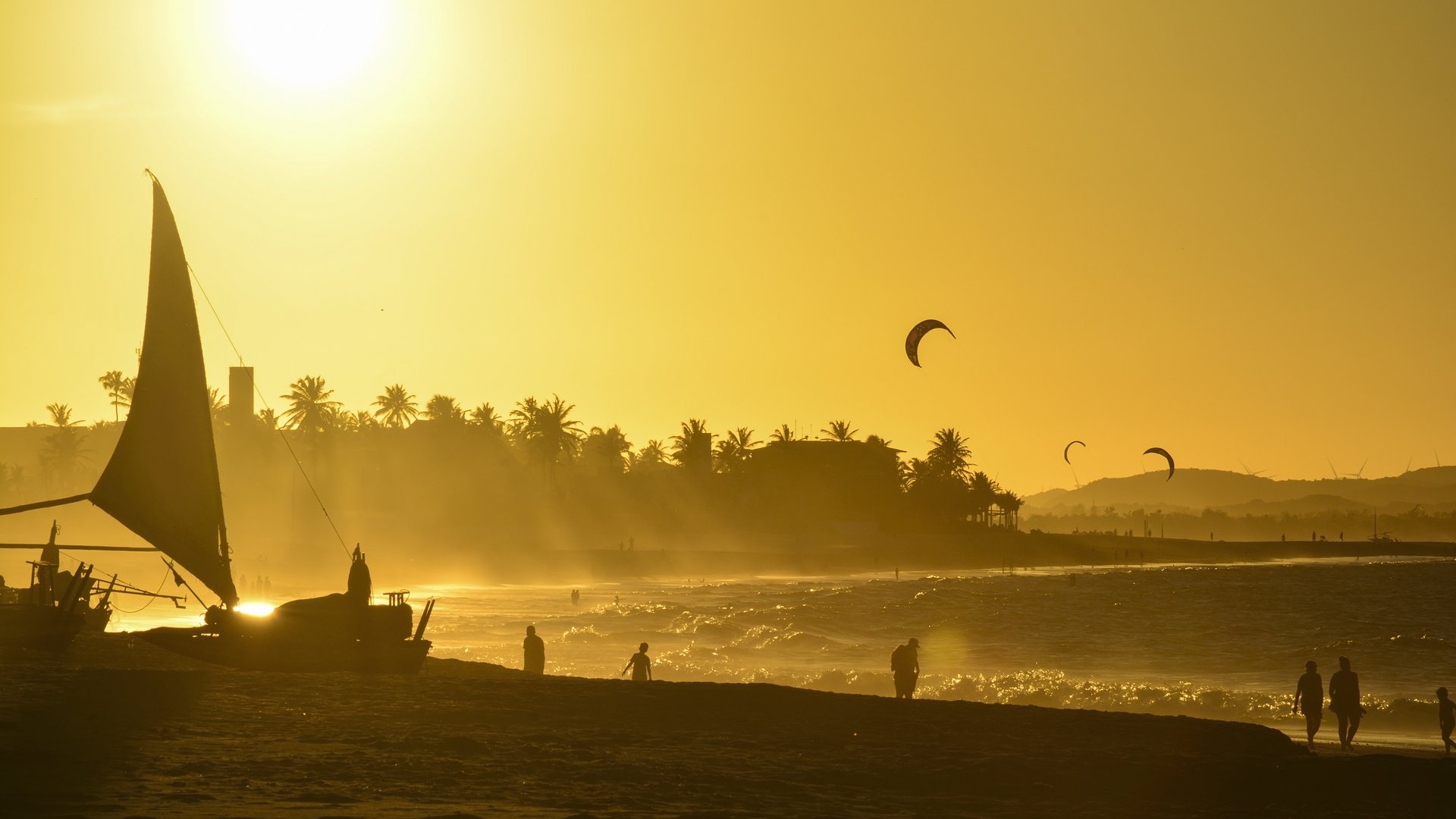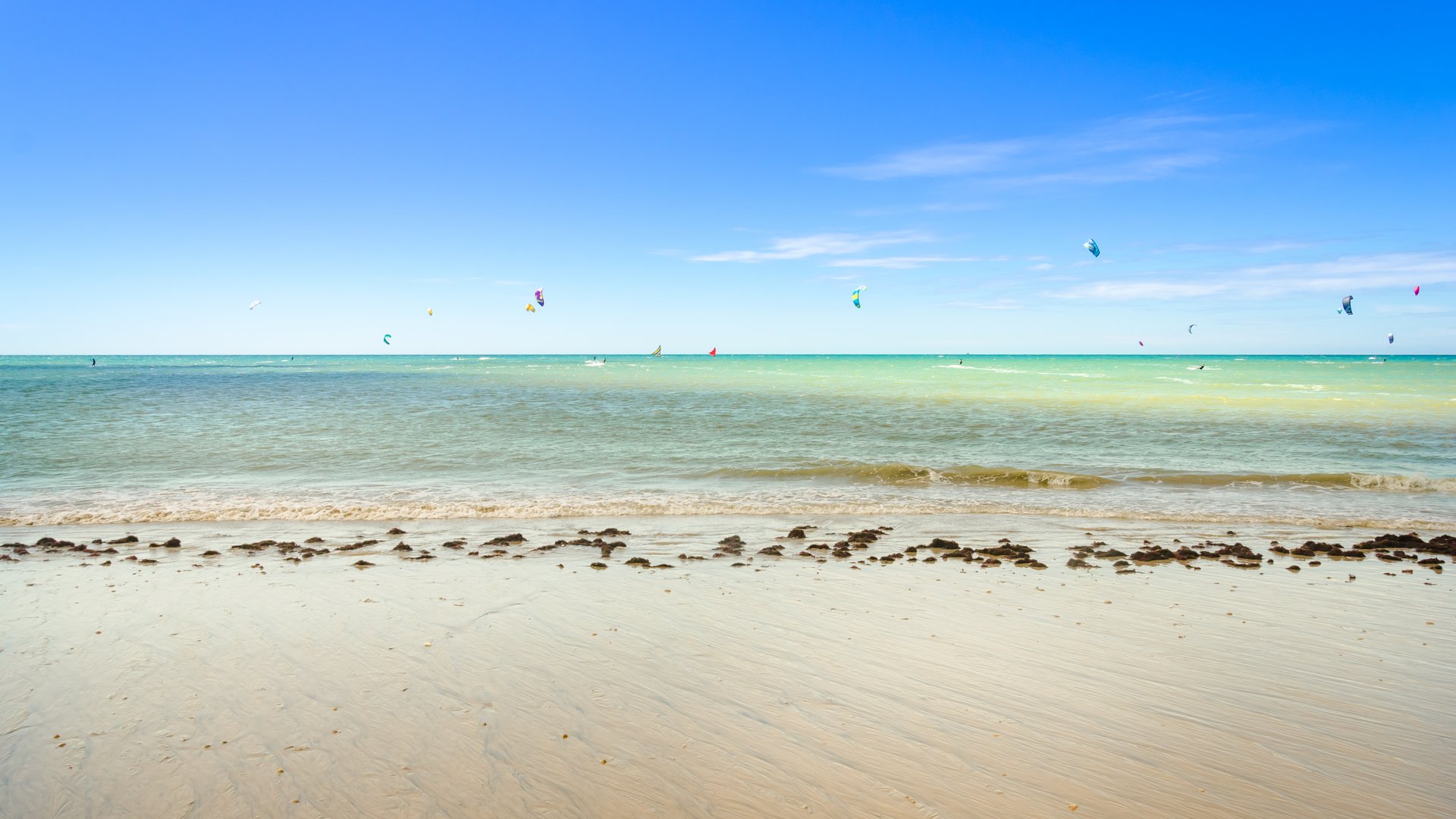 Cumbuco kite spot in Caucaia - Ceará
South America kitesurf spot in Brazil
Cumbuco is the closest kite spot to the airport and as such is a pretty common first stopping point for kitesurfers visiting Brazil's amazing Northern coastline. This former fishing village has become a popular tourist town built primarily around kitesurfing, which is also very popular with Brazilian tourists as well. There are hotels, hostels, restaurants and bars to suit all budgets, and it's where you'll find the biggest parties and loads of other kitesurfers to hang out with.
The beach front is a very popular kitesurfing spot and during the season you'll see hundreds of kites all the way up and down the beach, with a few waves breaking here and there on the various sandbars. There are 2 popular lagoons nearby as well, so you can choose whether you want to kite directly off the beach in the ocean, or travel a little to visit the perfect flat water spots. Because it can get so busy it's not for everyone, but it's also a nice place to spend a night after a long flight, before heading further North to explore more of what Ceara has to offer. It's also a popular starting point for the super long downwind trips you can do in Brazil.
Off Season
Feb
Mar
Apr
May
Jun
Jul
Kitesurfing wind conditions in Cumbuco
The wind in Cumbuco is generally perfect for kitesurfing from July until December, averaging around 16-20 knots nearly every day. The launch from Cumbuco beach is sandy and wide enough for easy launching, just be aware there are some specific areas for launching if you are staying in front of one of the bigger hotels. The water is choppy as it's the ocean, but at low tide it tends to be a bit flatter, and what waves there are tend to be cleaner and more fun. The wind generally starts a little lighter first thing in the morning (but is still more than enough to kitesurf), and then fully fills in by 10am or so. There aren't really any hazards so to speak, just be aware of other kitesurfers and beach users as it's a busy spot.
The two lagoons, Tabuba and Cauipe are both within easy reach if you want to get flat flat water, but they can both get horrendously busy in the season so just be aware of that. Tabuba is just 5 minutes up the road and Cauipe is a 10 minute buggy ride down the beach.
Around the kite spot Cumbuco
Cumbuco is a great place to stay if you want to hang around...
Wind Forecast for Cumbuco
Wind Stats for Cumbuco
Travel facts
accommodation

near the spot

public transport

Poorly developed
Kite conditions
ride type

freeride, freestyle, wakestyle

skill level

beginner, intermediate, advanced, professional
At the spot
emergency

A medical center, A rescue service, Kite repair