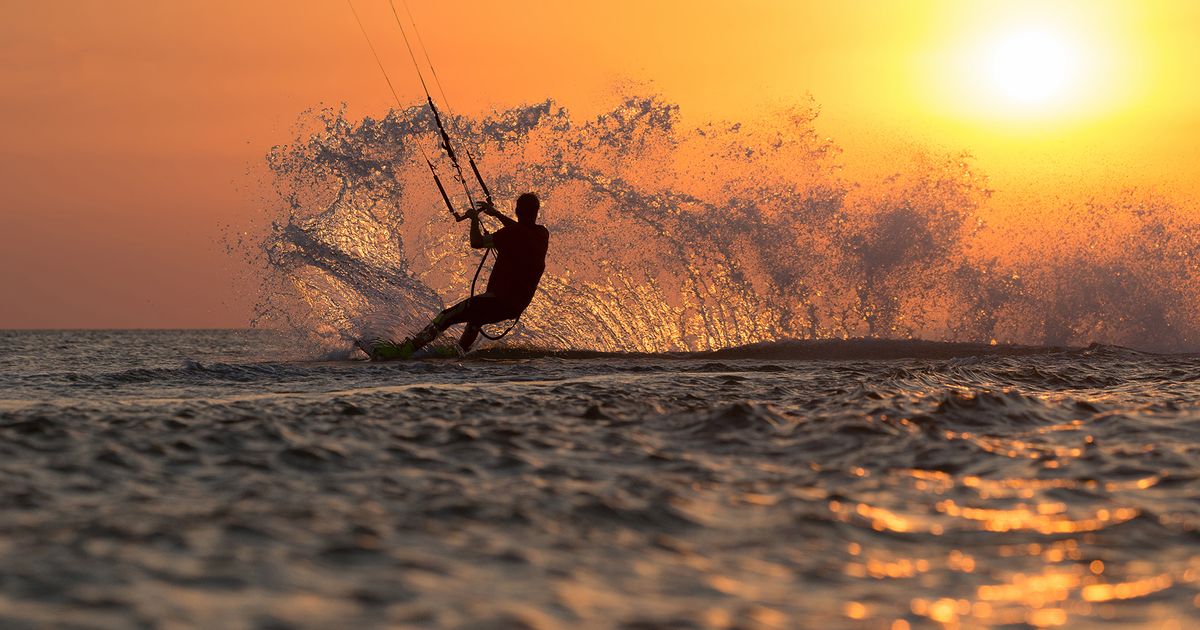 Buenos Aires kite spot in Buenos Aires
South America kitesurf spot in Argentina
Punta Rasa offers a large shallow and flat water bay for kitesurfing, in a beautiful ecological reserve which is only a few hours from the Argentinian capital. As such it's a popular weekend destination for local kitesurfers and beginners, and although the water is muddy brown it's a fantastic place to learn to kitesurf or to upgrade your freestyle kiteboarding skills.
Due to the local microclimate and the river flowing into the ocean here the forecast doesn't show the wind very well, so your best bet is to reach out to the local kite schools for a more accurate picture of the conditions on any given day. You'll also need to drive out to get to the beach, so a 4x4 is definitely handy to ensure you don't get stuck in the sand.
Peak Season
Feb
Mar
Apr
Oct
Nov
Kitesurfing wind conditions in Punta Rasa
Punta Rasa is easily one of the best kitesurfing spots in Buenos Aires and offers great wind from November to March, when it ranges daily from 12 to 35 knots, and the temperature sits at around 18 to 22 degrees Celsius. You will want a wetsuit for kiteboarding here year round, in summer you'll get away with a short wetsuit but in early and late season you'll most likely want a full length wetsuit.
The water is reasonably flat although can get more choppy in the middle of the bay particularly when the wind is strong. Low tide will offer the flattest and shallowest water for kitesurfing, so check before your trip and speak to the local kite schools for more information. It's a good idea to check with them anyway as the wind is notoriously difficult to forecast here, and they should be able to give you a fuller picture of how it will be.
Around the kite spot Punta Rasa
Punta Rasa is a remote spot, known for its natural beauty, watersports and bird watching. If you aren't into one of those then there isn't a whole lot happening that will entertain you and maybe you're ...
Wind Forecast for Buenos Aires
Wind Stats for Buenos Aires
Travel facts
accommodation

near the spot
Kite conditions
body wear

board shorts, short neo

ride type

freeride, freestyle, hydrofoil, wakestyle

skill level

intermediate, advanced, professional

spot type

ocean, river delta

water condition

choppy, flat

wind daytime

in the afternoon
At the spot
emergency

A medical center