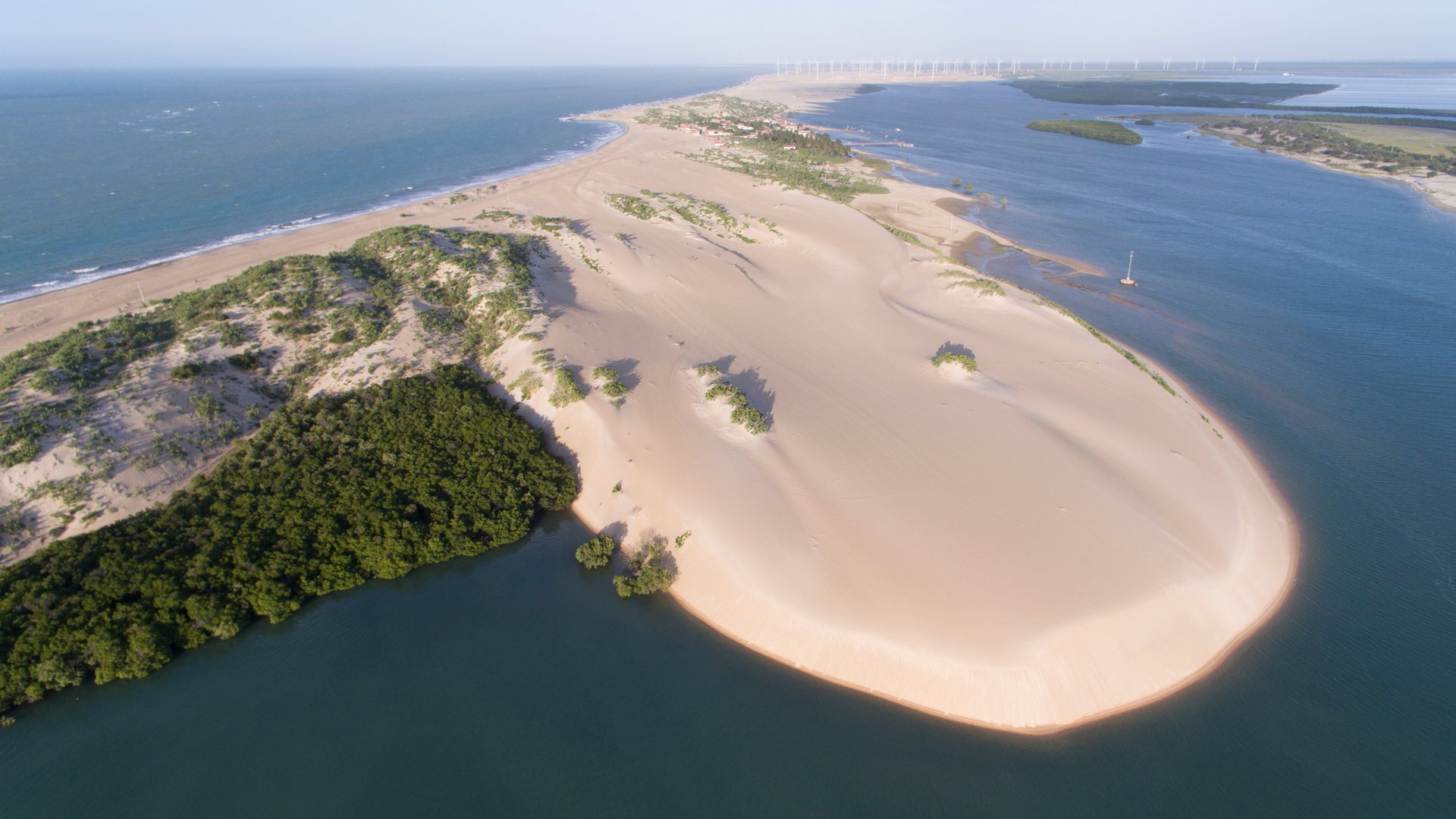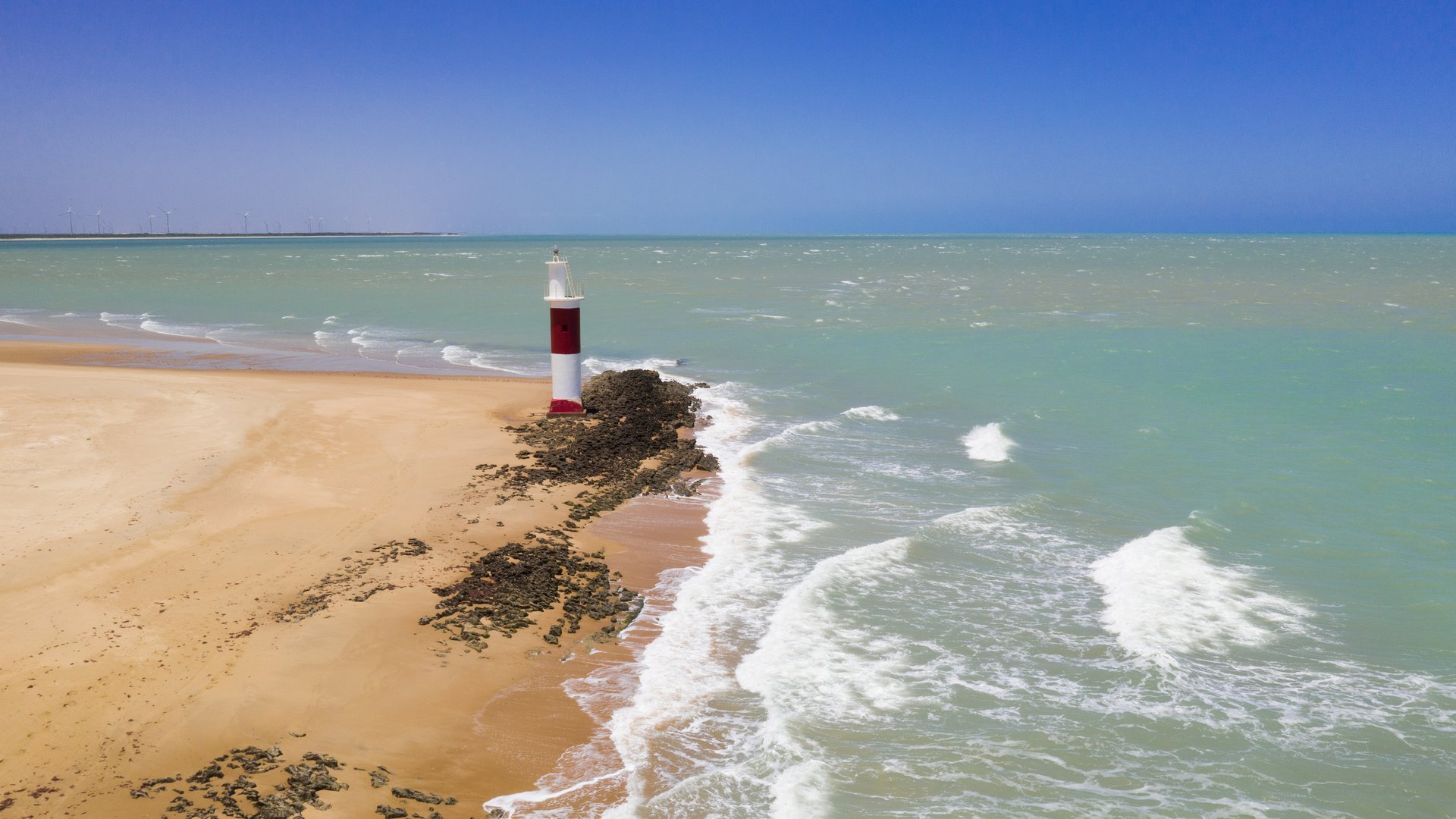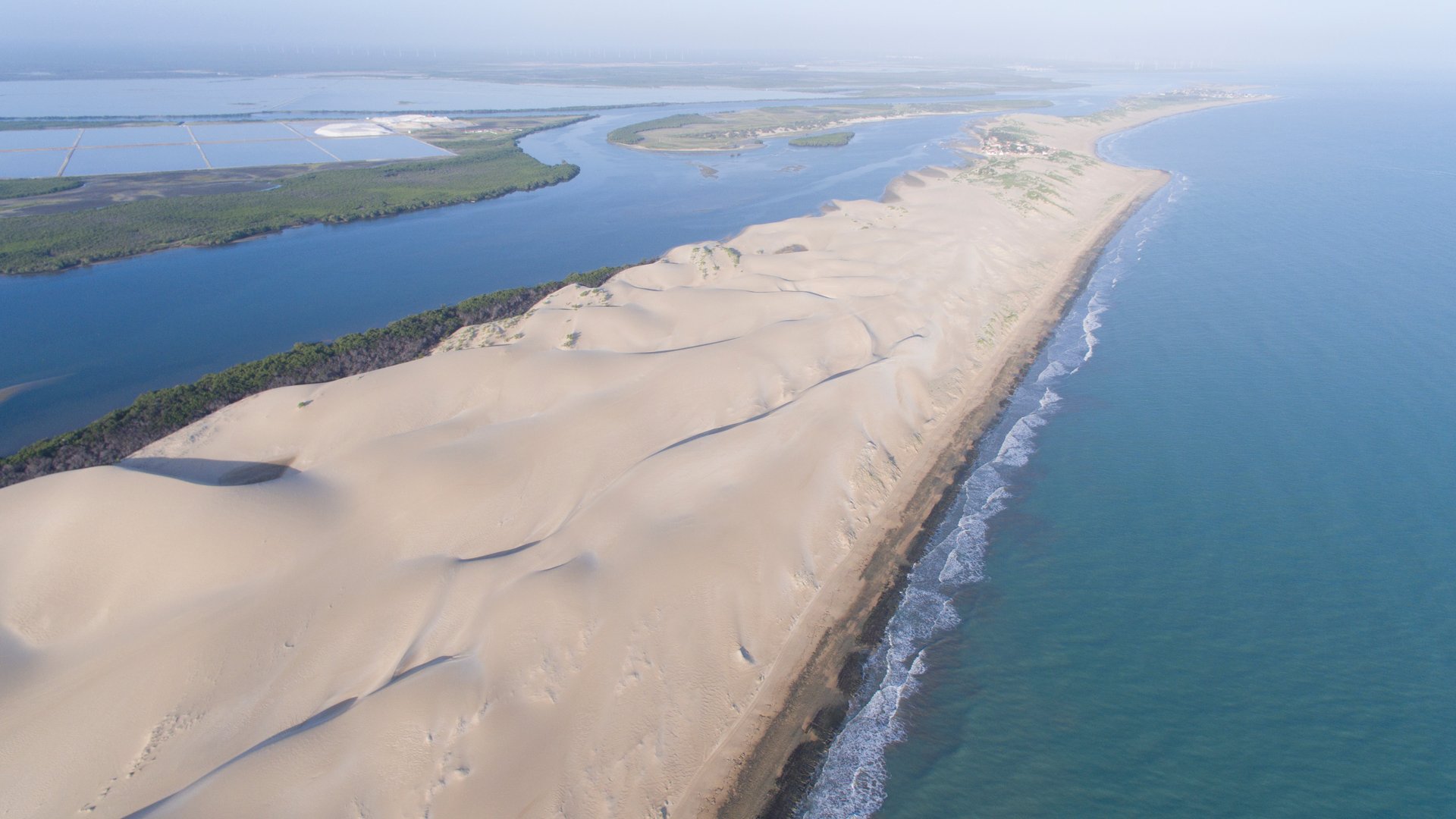 Galinhos kite spot in Rio Grande
South America kitesurf spot in Brazil
The Kite Spot Galinhos is still an uncrowded Spot that offers more than some other Spots in Brazil. This spot is a real highlight with unique spot characteristics. In addition, due to some local strengthening effects, the Kite Spot Galinhos also has an even stronger wind than the area around Fortaleza. The wind blows mostly continuously, but builds up to full strength only by midday. 
Peak Season
Jul
Aug
Sep
Oct
Nov
Dec
Galinhos can be described as popular and trendy Kite Spot in Brazil which brings Conditions for Beginner, Professional, Intermediate and Advanced Riders with options for Downwinders. This Ocean Kite Spot is located in Brazil and is ideal for Wakestyle, Freeride and Freestyle kiters. The common starting Area is from sandy beach and there is a Tide Dependancy. Peak Season in Galinhos is in July, August, September, October, November and December.
Kitesurfing wind conditions in Galinhos
The Galinhos Kite Spot is located in the Region Rio Grande in Brazil. Galinhos is defined by stable, constant winds usually in the afternoon, during mid day and in the evening.
Around the Kite Spot Galinhos
In case of urgency there is a rescue service. Galinhos in Rio Grande offers during peak season in July, August, September, October, November and December activities such as Stand Up Paddling and Windsurf. Near the kite area of Galinhos in the wider area of Rio Grande you will find a popular and trendy environment. Accommodation are located nearby the Kite Spot and right at the Kite Spot. If you are looking for nightlife at the spo...
Wind Forecast for Galinhos
Wind Stats for Galinhos
Kite conditions
ride type

freeride, freestyle, wakestyle, wave

skill level

beginner, intermediate, advanced, professional

water condition

flat, medium

wind daytime

in the afternoon, midday
At the spot
emergency

A rescue service

shallow water

Approx. up to 100m