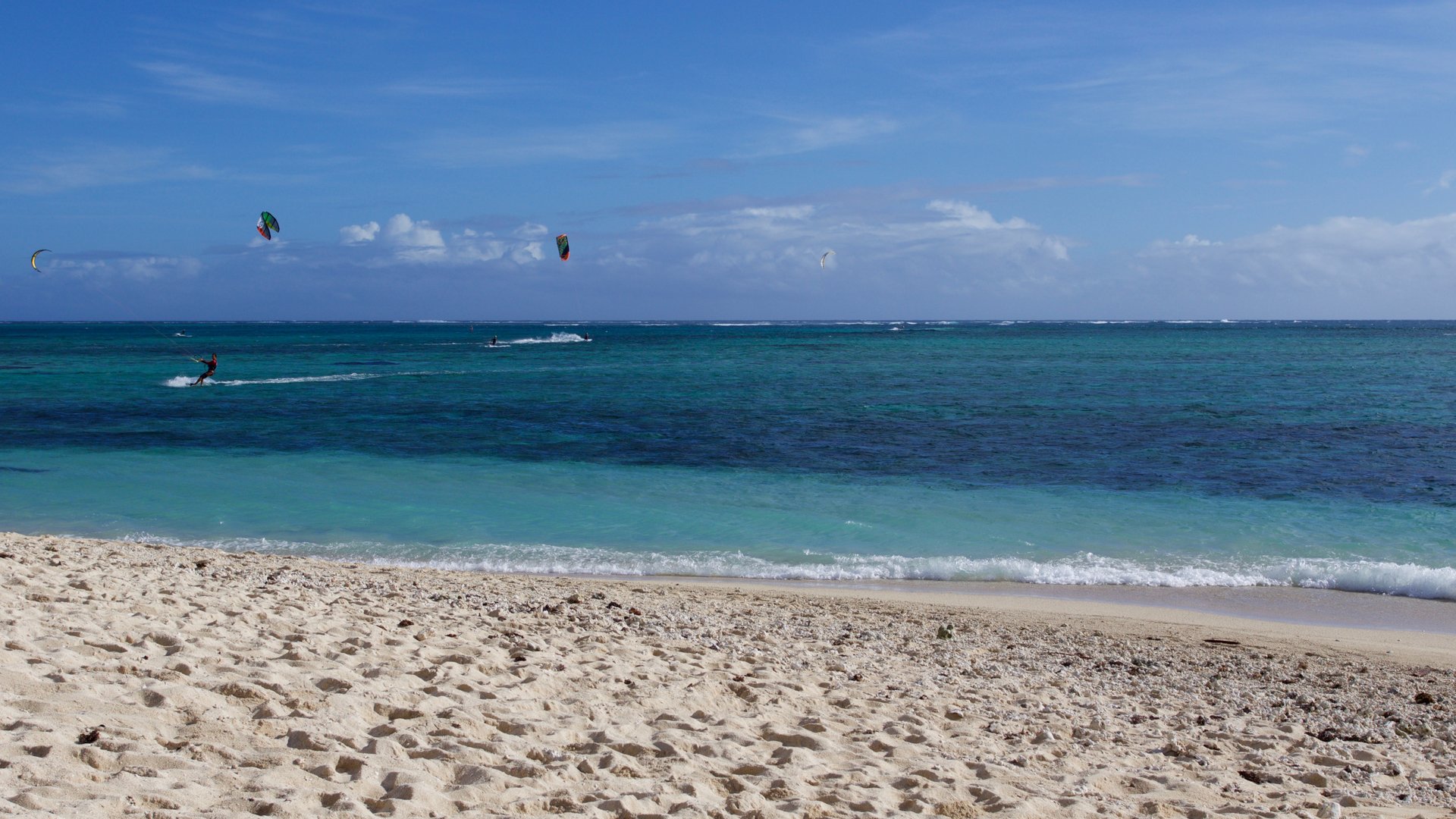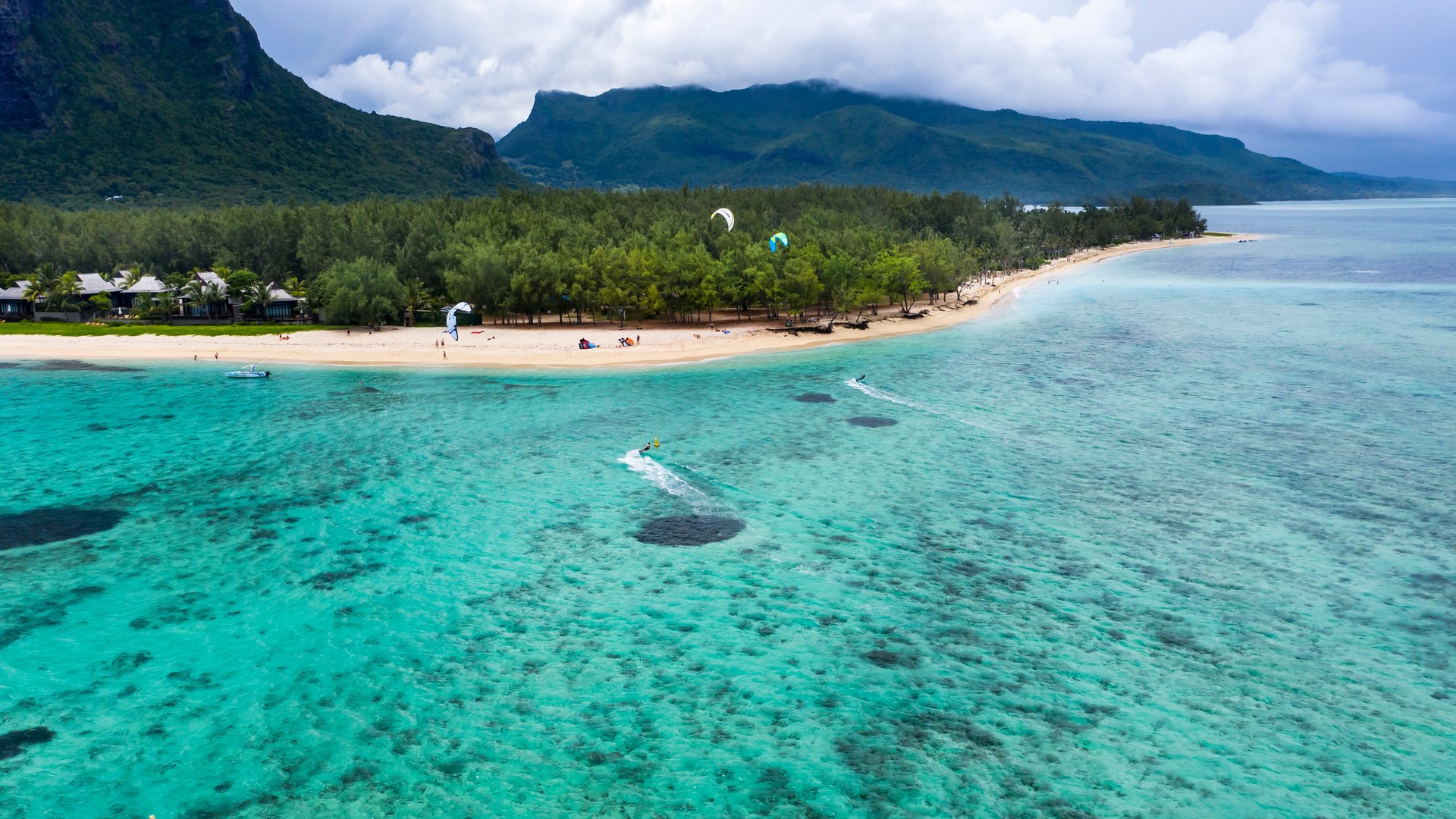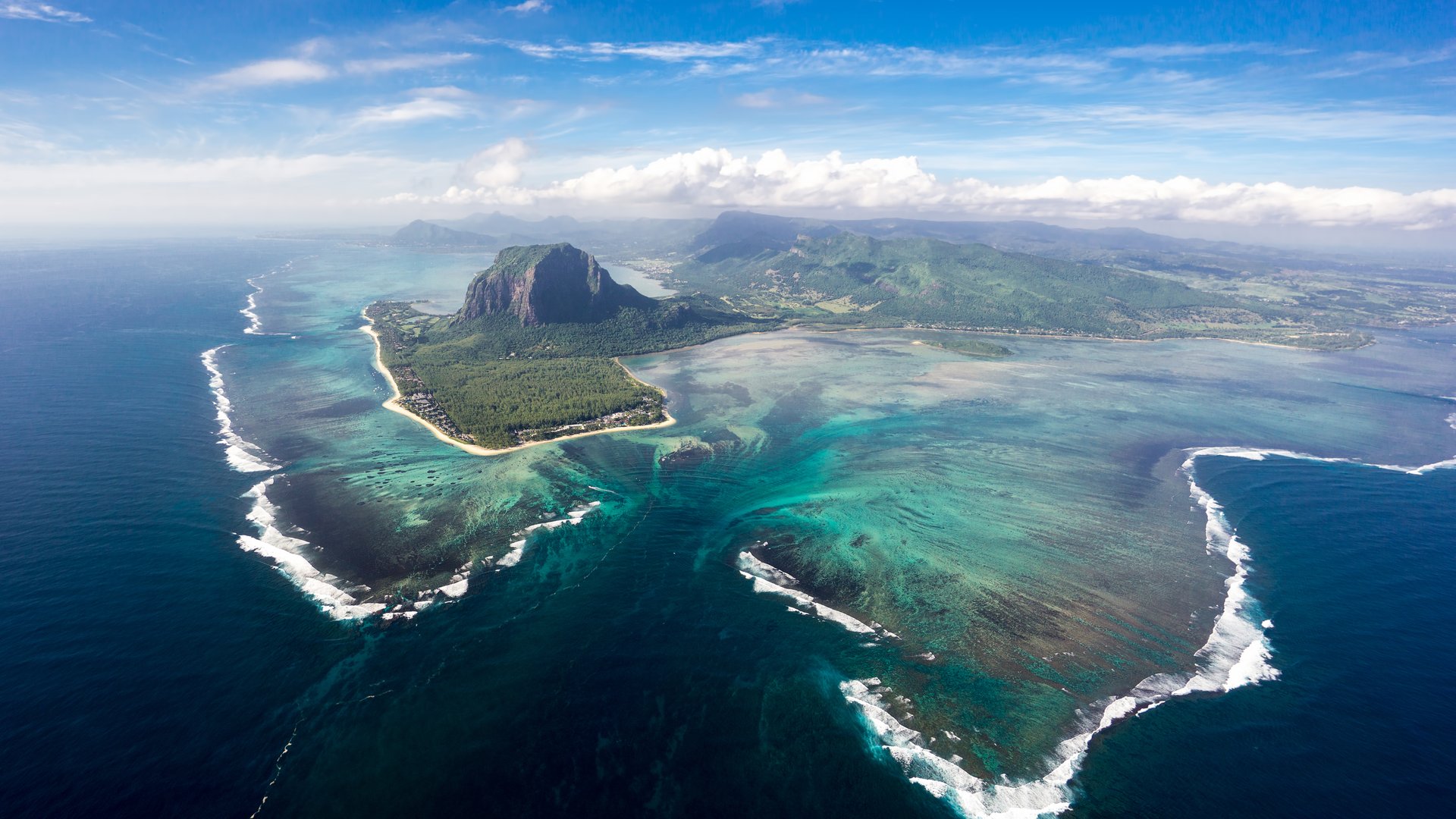 Le Morne kite spot in
Africa kitesurf spot in Mauritius
Le Morne on the Southwestern tip of Mauritius offers a fantastic flat water lagoon and waves ranging from beginner friendly to pro kitesurfers only. With so much kitesurfing variety and steady wind making it perfect for all levels of kitesurfer, plus a stunning location and luxurious hotels it's no wonder kitesurfers flock here year round. Le Morne and Mauritius as a whole is a well known honeymoon destination so the prices can be higher here than some other kite spots, but the quality of service and the amazing kitesurfing conditions make it more than worthwhile.
Peak Season
May
Jun
Jul
Aug
Sep
Kitesurfing wind conditions in Le Morne
The wind in Mauritius can blow at any time of year, but the trade winds blow between June and November giving you the best chance of kitesurfing every day. This is also when the swells build up in the Indian ocean so it's the best time for the reefs to start firing! This is winter in Mauritius and the air temperature will be somewhere between 21-25?. During the Mauritian summer it can get up to 30+? but the wind is not as consistent at that time of year.
If you are kitesurfing in the lagoon or learning to kitesurf the water will be nice and flat, maybe a little choppy in the middle. If you choose to head out to the reefs you'll find various wave spots, some which are very beginner friendly with deeper reef and gently rolling waves, but others which are really only for advanced kitesurfers only. Just don't end up at One Eye if you aren't ready for it, this wave breaks fast over a shallow reef and the current is strong, so on big days it's best avoided unless you know what you are doing! The local kite schools and guides can show you around the spots and help you out with what might...
Wind Forecast for Le Morne
Wind Stats for Le Morne
Travel facts
accommodation

near the spot

camper parking

Not allowed, but possible

public transport

Poorly developed
Kite conditions
ride type

freeride, freestyle, hydrofoil, wakestyle, wave

skill level

beginner, intermediate, advanced, professional

spot type

island, lagoon, ocean, reef

water condition

choppy, flat, high, medium
At the spot
emergency

A medical center, A rescue service, Kite repair

shallow water

Approx. Up To 500m